Jackie Harrigan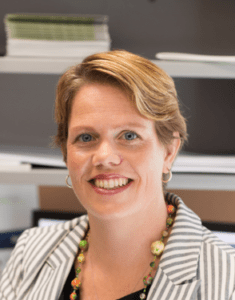 While the advent of automated accounting packages helps farmers save data entry time and avoiding double keying of data, they could be getting more value from the data the programmes can generate, Lawrence Field says.
The Wairarapa chartered farm business accountant says it's now way easier for farmers to do more of the number crunching themselves.
Amanda Burling, agri-accountant at Baker Tilly Staples Rodway Taranaki agrees, saying it's a good thing for farmers to be engaged in the process as that generates more interest in the "business side of the business".
The data feeds of overnight transactions has allowed farmers to track their expenses and income much more closely and immediately and reporting is certainly getting better, Field adds.
"But I still feel that for many farmers, their financial literacy and understanding of their farming business is quite basic – many are not making full use of the software capability to run reports that could add valuable analysis to the expenses line and to the bottom line.
"Many people are still just using their programmes to work out their GST!"
Burling says education and training is absolutely fundamental to getting the most out of any system.
"Education is key, and because of this I believe that looking at the generation coming in is the way forward. They are open to change and education and are looking to the future where they see the agricultural landscape is changing.
"Having a team of trusted rural professionals, making sure they understand what makes you the farmer tick, and where you want to be in five or 10 years is crucial. A proactive accountant is going to use this knowledge, to get their client on accounting software that is going to grow with their business and also work closely with them to ensure they are getting what they need from the software and from their knowledge and experience," she says.
Xero's head of agri Cam Anderson says farmers are becoming better at using the reporting and scenario planning functions on the Xero platform farm accounting add-on Figured, and while there are always some people "using just the bare bones of the programme", he agrees the best results come when farmers are connected to their adviser.
'There are real synergies from both sharing the knowledge and working collaboratively on the same data, which can now be shared live around the accountant and farm team.
"It gives the team the ability to make decisions backed with data once they have explored the what-if scenarios."
As succession plays out the younger generation tend to be more intuitive and access the full functionality of the programme, Anderson says.
The programme uses memorisations and AI for auto coding of expenses which frees up not only time for farmers but also head space for them to look forward rather than backwards, Anderson says.
"Of course benchmarking is also part of that conversation, and within Figured, the frequency of being able to check on KPIs has increased alongside the ability to change course if needed."
Burling says it's all about building a strategy for growth, and then working back to see what needs to happen to get you there.
"One piece of farm accounting software that we use often has various reporting features, including production reports that allow us to review KPIs throughout the season, and allows you to see if you are on track or ahead of prior seasons; which also means you can compare to others if you want to," she says.
Top performing farmers know and take ownership of their budgets (what gets monitored gets measured). This means looking at budgets monthly, quarterly or by GST period, reviewing and explaining variances and re-forecasting those variances, she says.
"Don't confuse production with profit."
She warned a lot of farmers just don't want to think about this stuff.
"Some have budgets and know exactly what is happening in their heads, which may mean that their business is functioning perfectly fine, but it doesn't mean that a bank is going to agree, so access to funding is not going to be as straight forward.
"The biggest thing to understand is to recognise how an agri-accountant can add value, understand what they and the technology can offer, look at the investment and the return on that investment, and don't focus on the cost of the software," Burling says.