Building a skill set around governance and leadership has guided the development of a family owned Canterbury farming business. Anne Lee reports. Photos: Johnny Houston.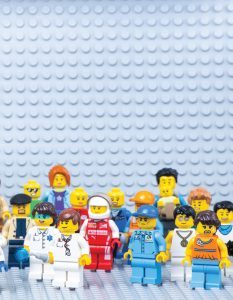 Developing people is part of the fabric at Kairoa Dairies.
Manager Jonathon Hoets is living it, the team is following it and the wider Rylib Group which owns the farm, is absolutely championing it.
Everyone is on a development course at Rylib Group it seems, whether it's building the how-to foundations onfarm, learning more about management and governance or even honing skills for a hobby or interest that's completely outside the farm.
The company is a family owned operation founded and built by John and Kelly Nicholls.
Both have been instrumental in growing the Canterbury-based farming business that, while it has significant scale, is run with family values and culture.
It now includes six dairy farms and a support block totalling close to 5000 cows.
Over this past year the next generation has stepped aboard to take on business management roles also.
Son Ryan has taken on the role of general manager and daughter Libby is now head of people, brand and culture.
While they bring their own take on some things, the long-held priority placed on people is still very much front and centre of the business.
For Jonathon, skill development has been an integral part of his focused progression plan.
Originally from a dairy farm in the Waitaki Valley he went farming straight out of school at St Bede's College in Christchurch 15 years ago.
He's always worked in Canterbury and loves the motivation that comes from the competitive nature within the sector and striving to be within the top 5% of performers.
When he was 20, he set a goal of owning a farm with one other entity within 10 years.
It might have taken one year longer but he and wife Stacey realised the goal last year when they became equity partners in Kairoa Dairies.
"I'm very goals focused. I like to look ahead to where I want to be in five years, think about what skills I'm going to need for that and start doing courses and gaining knowledge so I'm ready for it."
"Ten years ago, I started going to industry events, surrounding myself with people who were already where I wanted to be in 10 years."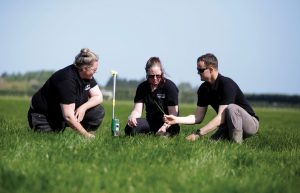 He attended courses run by agribusiness consultant Lynaire Ryan through DairyNZ, went
along to the South Island Dairy Event (SIDE) and is now on the SIDE organising committee and has completed PrimaryITO courses right through to a Diploma in Primary Industry Business Management.
Over more recent years, alongside buying into the farm, he's had a goal of taking on a leadership role in the dairy industry.
"So, I've been building a skill set around governance and leadership with the aim of taking on an associate director role, building up practical experience in governance before taking on a board seat."
One of the biggest things he's learnt along his own development path is the importance of aligning with like-minded people who have similar values and goals.
Jonathon is one of seven children and he and Stacey and have two young daughters.
Family is very important to them, it's their "why" so the alignment with Rylib Group, John and Kelly and now Ryan and Libby, builds on the family farming association.
It's also helped to build leadership and business skills too.
Systems and procedures have been standardised on the farms and roles have clear job descriptions.
"People know what skills they need for each role and if they want to grow, they can see what they need to learn to get to their next step."
Development begins at recruitment
Development discussions begin right at the recruitment stage, he says.
"We start out with an explanation of the farm and where that fits in the group, in our culture and values.
"Then we go through the job description and we
about what their expectations are and get a sense of their values to make sure they're going to be a good fit.
"We want to find out a bit about their goals too because that gives you some insight and helps with the longer-term staffing set-up of the farm.
"If you have someone coming in at a dairy assistant level but they want to get to an assistant manager and manager level and you know your assistant manager is aiming to step up to a manager level in two or three years, you can already start thinking about their pathway.
"It's all about that foresight again."
The initial training and development process focuses on bringing people up to speed with the skills they need to do the job they've come into.
For a start that's likely to come from the manager and other team members but PrimaryITO courses also play a role.
"Every six months we have a performance review. We  have two copies of a skills assessment form and we give them a copy a week before the review so they can take some time going over it as well as ranking their performance for specific tasks.
"Giving them that time means there's more value in the process.
"I'll carry out the same skills assessment, looking at where they're at, and then we'll meet and go through both.
"From that we can build a gap sheet – so where they're at and where they need or want to be – and then we'll agree a training plan with a time line.
"It's not just the onfarm skills though, we talk about other personal development goals too and we look at what we can do to help them build skills to reach those goals as well."
For one team member it was about giving them time to do driving lessons so they could get their full licence. "We're having conversations on a regular basis so we don't just leave it for those six-monthly formal meetings.
"We've got a lot of experience and talent on the farms so we're working on utilising that and doing more onfarm training in house too," he says.
Recently they identified the need for some newer team members to gain more skills in riding motorbikes in wet conditions so two of the managers got together and ran a specific motorbike skills course for team members from several farms.
Key suppliers and rural professionals are engaged to help with training too. Vets, accountants, contractors and other suppliers are all happy to run tailored courses and workshops for the teams.
It goes a long way to creating an enjoyable workplace where everyone on the team is engaged and happy and keen to stick around for the longer term. Learning and development isn't just about formal training and the company runs informal, fun activities such as inter-farm challenges that also include the office team.
"We'll get people together and run an inter-farm challenge where they have to put the bucket on the tractor and ride the motorbike through a series of cones – things like that so it's about having fun, team building and learning all at the same time," Libby says.
Healthy competition
"We like to foster a bit of healthy competition and we combine that with our farm performance awards where we recognise success each year," she says.
The two big awards are the Farm Pride award and the Farm of the Year award based on economic farm surplus with several other awards recognising onfarm performance. Supporting people to develop and grow in a broader sense is important.
"We have people who want to progress and grow in terms of their careers onfarm but not everyone is necessarily going to want to be the manager," Ryan says.
"That doesn't mean they don't get any training and development.
"They still have drivers – it's a matter of knowing them and what their drivers are to make sure the job and how its structured or managed is enabling them.
"What can we do or provide that helps them – even if it's things off farm," he says.
The company has been committed to helping people progress even if that means progressing right out of the business into other manager, contract milker or even equity partner roles.
"We spend time with our managers and talk through their journey with them and how we can support them.
"For some, contract milking is their next goal.
"As managers they set the farm budget that's fine-tuned with management and they build a lot of financial skills but there's more to contract milking and we can help get them in front of an accountant or lawyer and help build knowledge and skills for that next step, whether it's going to be with us or not," he says.
If they want to build governance and leadership skills there are a range of courses available through organisations such as the Institute of Directors, Chamber of Commerce, Ice House and Fonterra. Fonterra's courses include Understanding Your Co-operative and the Governance Development Programme.
"If our managers aren't interested in governance then they will already have built a big skill set and they're likely chasing something else.
"Because we've been having conversations as they've been progressing, we have a better understanding of what their goals are for themselves and their family and we are able to help them build skills to achieve them," Ryan says.
"If buying their own farm is their goal, we're there to help too," says Libby.
Where there's good alignment, that help has sometimes extended to financial support in various forms including through equity partnerships.
"That's a real measure of success for us – seeing people go right through to achieve those big life goals like farm ownership, whether it's with us or elsewhere," she says.