Words by: Elaine Fisher
There's a kind of 'halo' around New Zealand, thanks largely to the way the country has managed Covid-19 and at the same time continued to deliver quality food to the world – making the NZ primary sector a great place to be.
That's the view of newly appointed Miraka chief executive Grant Watson who has a career-long passion for NZ primary produce, in particular dairy.
"I am extremely passionate about the goodness New Zealand takes to the world through the wonderful food we produce and in terms of dairy, we are leading the way worldwide. I also feel honoured to be part of Miraka which is a unique and amazing dairy business."
Appointed in early February, Grant is the company's second CE, replacing Richard Wyeth who signalled his intention to step down late last year.
Owned by a group of Māori trusts and incorporations, Miraka is in Mokai, 30km northwest of Taupō. Unique within the dairy industry, it uses sustainable and renewable geothermal energy and state-of-the-art manufacturing to process milk from its 104 dairy farm suppliers, located within an 85km radius of the factory. The factory has the power and capacity to process more than 300 million litres of milk into powders and UHT products every year.
Grant was attracted to the top role at Miraka because of the positive things he had heard about the company. "Under Richard (Wyeth), the board and the leadership team, Miraka has developed a really strong and dynamic business, the elements of which are sustainability and a strategic horizon which is intergenerational.
"There is something unique about the Māori culture and how it sits across this business, including the core Māori belief and value of kaitiakitanga which challenges us to make the right decisions today for the very long term."
A conventional management style is often focused on the next three to five years, but Grant says it is both challenging and rewarding to think in terms of "massively long" strategic horizons.
"For Miraka, it is about finding a balance between intergenerational thinking and the fact that we have shareholders who have expectations around returns and making the right decisions accordingly.
"It feels right for us to think 100 plus years out and it is great to line up with other organisations which are also future focused. Lincoln University is one of those."
Late last year Miraka signed a 100-year memorandum of understanding with Lincoln University forming a partnership which is the first of its kind in the country. It will provide a real-world farming context to test innovative new farming practices. Research areas will include Aotearoa-specific regenerative agriculture approaches, emerging agroecosystem and livestock production science, new technologies, and mātauranga Māori (Māori world view) approaches to land management.
The Miraka factory opened in 2011 and by July 2013, had expanded to commission its ultra heat treatment (UHT) milk production plant. It exports milk powder, ingredients powder and UHT products to a number of countries, with a focus on China, South East Asia, Central America and the Pacific Islands.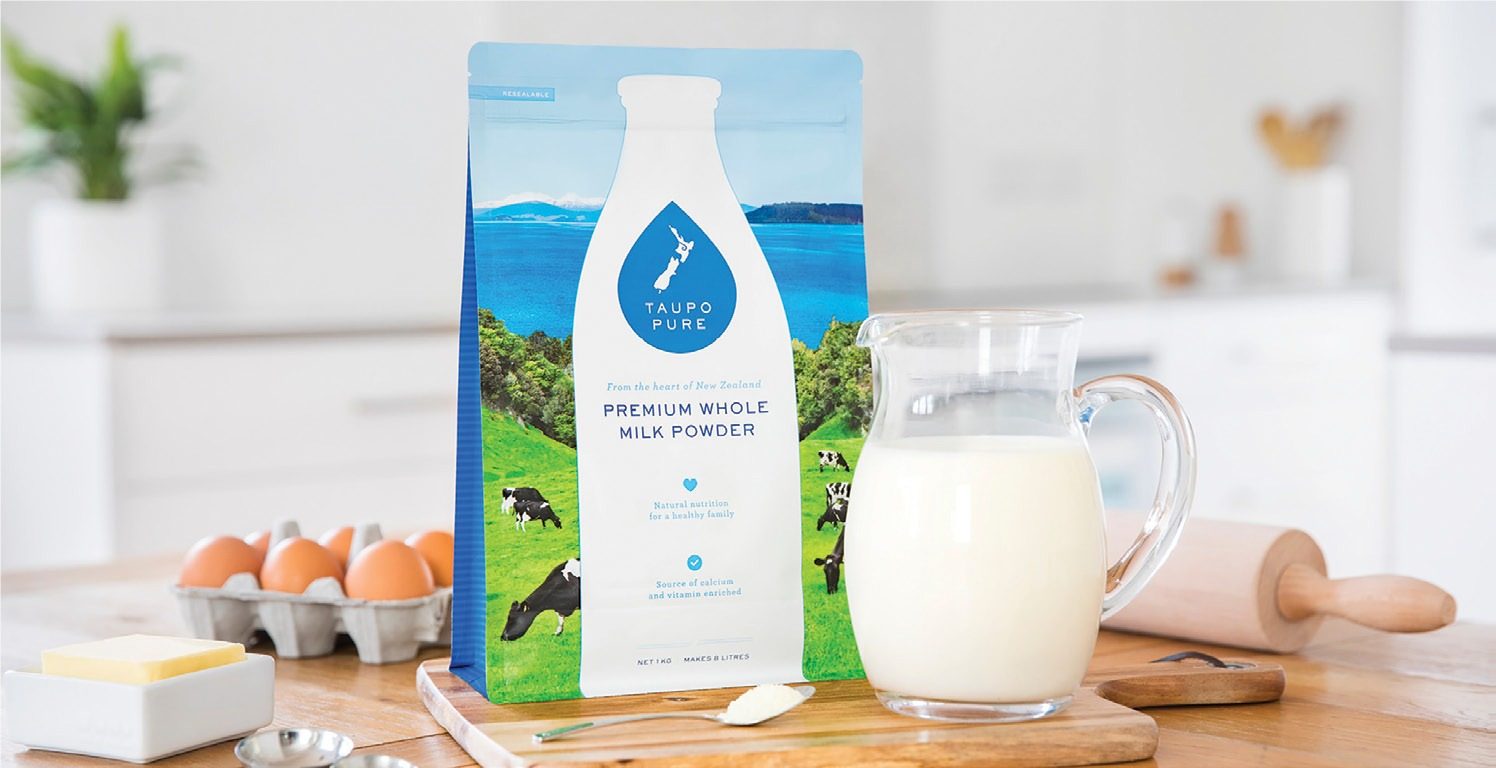 There are no short-term plans to invest in new plant or product categories. "The focus is very much to work with our current asset base first and foremost and look at how to add further value to our milk powder and UHT products. That's not to say we won't look at other products over time but there are opportunities within the current categories.
"We have a committed group of 104 suppliers who are hugely passionate about producing top-quality milk. Our focus is on working with our existing farmers on how to add more value to the milk they provide."
This will include implementing the findings of the Lincoln research, feedback from farmers themselves and continual improvement and development along Te Ara Miraka, the company's farm excellence programme.
Te Ara Miraka is described as; "setting the benchmark and being the best in class in our business". It also supports and encourages a culture of excellence through the entire Miraka supply chain – from the farm to the consumer. Te Ara Miraka has 27 different aspects of farm management, under five category headings. They are: Nga Tangata/people; Te Taiao/ environment; Taurikura/prosperity; Nga kau/cow, Miraka/milk. Suppliers are judged and points are awarded for performance in each category. Top performing producers earn a financial bonus in their milk pay cheque.
The majority of Miraka's factory staff are locals, and the company seeks to attract and retain people by helping them identify their particular talents and interests to progress through the industry.
"We also have staff who have come into the country with expertise which is a little harder to find in New Zealand. They have been attracted by what Miraka stands for and the location of a place like Taupō to live and work."
Grant's pathway into the food industry began when as a Mt Albert Grammar School student, Grant worked part-time at a McDonald's. By 2005, and with a masters degree in business administration, he was chief operating officer for McDonald's New Zealand. He then joined Fonterra in 2010 in the NZ Anchor milk business along with running both its foodservice business and premium bakery company, The Pastry House. As managing director, he later ran the Tip Top ice cream business.
For five years Grant led the value-add global foodservice business, launching the premium brand of Anchor Food Professionals.
His goal at Miraka is to; "make a profound contribution to Miraka, with the help of the board and the leadership team, so that when we look back, we will see that positive and enduring contributions have been made".