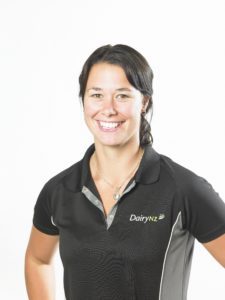 Words by: Abby Scott, DairyNZ Wairarapa/Tararua consulting officer
Starting a new job can often feel like a fresh start. You might be excited by the opportunity of starting in the dairy sector or taking your next career steps.
Starting a new job also comes with some legal requirements, particularly employment agreements. I often hear employees are unsure of their rights or where to start in a new job.
Employment agreements are a legal requirement
The most important aspect is that employment agreements are legal documents. An employment agreement sets out the rules of the working relationship between the employee and the farm owner/manager (the employer). It explains each party's rights and responsibilities, what is expected, and it can protect both parties if things do not work out.
If you are currently working and haven't received an employment agreement yet, it isn't too late. You should ask your employer for one, as they are required to provide one.
Sit down and chat
It is best that both parties sit down together and go through the document step b -step. This provides an opportunity to discuss the details of the document, including annual leave and remuneration, so there are no surprises for either party. Having these conversations early on also helps build a good relationship from the start.
Don't be afraid to get advice
You are fully within your rights to ask questions and seek advice before signing an employment agreement. If you go through the document and don't understand parts of it you can get advice from family members, past employers, mentors, and rural professionals.
Services such as the Rural Employee Support Hub (resh.co.nz or 0800 694 121) and Employment New Zealand are available to provide advice and information.
All employees need one
Whether you are permanently employed (full or part-time) or casual, you must be given a written employment agreement. This includes people like relief workers who are only on the farm occasionally (casually) or for a set period.
No matter what type of employment you have, every employee is entitled to basic minimum employment standards, including minimum wage and annual leave.
A note for employers 
Federated Farmers has farm-specific employment agreements that many farmers find very efficient and easy to use. Another idea is to use an outside party such as a private consultant to help with the process; this may have an associated cost but is worth it in the long term.