In the midst of a challenging season, George Moss managed to take a break and go fishing.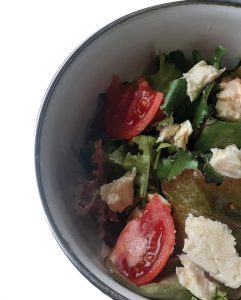 As I write it is p….. down with rain but mercifully it is very warm and has pulled the soil temps back up to 13-ish.
Winter has been and still is challenging with soil temps of 12C at the start of July and gradually decreased to lows of 4C about a week back due to a couple of "pearler" frosts. We grew more grass in June and July than we have for August.
A period of extreme wet in late July required us to stand off cows repeatedly. Grass is very short, and cows are getting silage and palm kernel to fill the gap.
The winter project has been to paint the inside of both farm homes, new floor coverings where required and a new kitchen unit on the second farm, a DVS system at home, all of which chews through the cash, but hopefully maintains or improves the value of the dwellings.
Accounts are back from the accountant showing a big increase in costs but offset by the good milk price despite our fixed milk price positions.
The numbers are being entered into Dairybase as I write, and this will give us definitive indication as to our performance. The full impact of cost increases will be felt this season, with interest being the biggest mover despite significant debt reductions.
Rightly or wrongly, we have used a mixture of Farm Income Equalisation to take the spikes out of the tax bill. There is an inherent assumption that either due to costs increasing more than income or a structural change, our incomes will fall in the next three to five years. There is also the risk of tax rates increasing as well. We are comfortable with the decision. We managed to get away for four days just prior to the start of calving and I managed to get the kayak out on some gloriously still days and catch a good feed of gurnard, kahawai and a large snapper that went flip flop on my legs and left. Out on the water alone with just sea and sky and hopefully a few fish is my happy place and I yearn to be there now. Kayaks have a silence and a simplicity that is totally relaxing.
Like a great many farms, we are short staffed on the home front and yours truly has ended up back in the shed for the first few weeks. We have employed a young guy (16-year-old) drive in to assist in the shed and do the plant and yard washes. He is keen, pleasant and tries hard, but it is a lot to take in if you have not been exposed to dairying before.
With inflation running amok, we are fortunate to be growing our own leafy greens and still harvesting the odd tomatoes and have a freezer full of vegies/ fruit and meats.
We are truly fortunate to be living on a farm with our own food. Hopefully, the onfarm inflation will be offset by product prices – in theory there should be a natural hedge.
Just had an interview with a couple of delightful Wintec students who are working on "circular economies" and their role in solving the "big" problems of the planet so that we have a thriving and enduring humanity.
Given as a society, the paradigms are leaving us more stressed and divided. I pose the question of how do we move our value system from "standard of living" to "quality of life" and what does that look like?