Waikato dairy farmers Kevin and Cherie van der Poel are taking a hand up, not hand out approach to succession with their children. BY: SHERYL HAITANA PHOTOS: EMMA MCCARTHY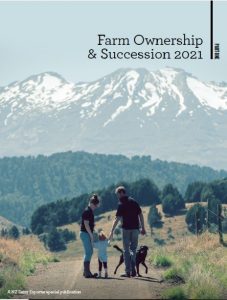 A hand up not a hand out is the succession philosophy Kevin van der Poel wants to emulate.
Kevin's father Kees guaranteed a loan of $70,000 so he could afford to take on a 420 cow sharemilking job 30-odd years ago.
"I didn't have enough money to do it on my own so I approached dad and used his equity. That was my helping hand. I paid him back within a couple of years.
"It gave me my foot up. I always thought if I could do the same thing for my kids, it would be good."
Kevin and his wife Cherie have now started to give their children Hayden and Hannah the same helping hand as the start of a succession strategy.
One of their most valuable assets in starting to talk about succession has been the ability to discuss honestly with the children about a path going forward, Kevin says.
"Cherie and I have always had a close relationship with our children and talk openly with them."
They have told Hayden and Hannah that they are willing to back their ideas and help them financially, but the money has been lent to them rather than gifted. They want the kids to learn the responsibility and skill set of handling money which will help them throughout their future.
"We wanted them to take on their own debt, so they take on responsibility, it is part of their own personal growth," Kevin says.
When Kevin and Cherie moved to America in 2005 with the kids they bought shares in a Limited Partnership which developed a 3500 cow dairy operation in Missouri.
They moved back to NZ in 2012 and now own two dairy farms within a 10 minute drive of each other near Ngahinapouri in the Waikato. Kevin oversees the farms, while Cherie, a kitchen designer, has recently co-bought a kitchen and cabinetry company in Te Awamutu.
Hayden wanted to go farming and went to work for his uncle Jim and another farmer before coming to contract milk on the second property for Kevin. Last year he approached Kevin and Cherie about further progression opportunities.
PROGRESSION PATHWAYS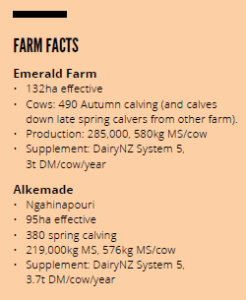 When it came to sitting down to think about progression pathways for Hayden and succession of their assets, Kevin says he was fortunate to be able to discuss various options with his siblings. They are all farming as well and going through succession planning with their own families so he was able to get a good gauge of options.
"I've also seen what has worked and what hasn't worked for some of my peers in the industry."
The succession path they chose had to allow flexibility for all partners, giving Hayden the opportunity to grow and giving Kevin and Cherie the ability to carry on doing what they want to in their own future, with the ability to help Hannah.
Kevin and Cherie had experience with an equity partnership while they were in America and wanted more flexibility for Hayden and themselves.
"What I've seen in equity partnerships is they can be quite limiting, and equity gets tied up. We wanted Hayden to be able to take control of his destiny."
What they ended up doing was giving Hayden the managing role of the autumn calving operation at Emerald Farm with a 30% share in a sharemilking company in partnership with Kevin and Cherie.
With Hayden's equipment from contract milking and savings, he still needed to take out a significant loan to cover his 30% share of the sharemilking company, which Kevin and Cherie have guaranteed.
The sharemilking contract is for three years with the idea of offering Hayden more equity in the sharemilking company, and later down the track the sharemilking company will start buying shares in the farm. That gives Hayden more potential to raise capital through the sharemilking return to keep buying more shares in the land.
"Life changes in today's world and we don't know where we will be in three years. This gives us the opportunity to remain flexible," Kevin says.
Hayden receives a manager's wage which was set up to pay the loan interest, however, Hayden has also been able to pay the principal out of his wages as well. That means his share of the 20+% return from the sharemilking income can go towards increasing his share if he wants to in a couple of years.
Kevin and Cherie were mindful not to put too much financial pressure on Hayden, now 26, so he could still be able to get off farm.
He is chairman of the Te Kawa Young Farmers and the national delegate for the Waikato Young Farmers.
"He needs time to socialise, he's also started a new relationship. He needs that freedom to be a young person and still have a life," Kevin says.
Kevin and Cherie consulted with their bank manager and accountant to set up the sharemilking company and have all the checks and balances in place, to protect their own assets, and give Hayden the flexibility on his own assets.
Their ASB manager Lachie Cotton has been a great help in making the progression seamless, Kevin says.
Giving Hayden the opportunity to have more debt means he starts learning financial responsibility and how to work with his advisors, Kevin says.
"We wanted Hayden to start having a relationship with the bank."
Starting to give Hayden progression opportunities now will hopefully help succession later on, as well as their working relationship.
Kevin is still in charge of the administration and oversees their two farms, along with a third dairy farm they lease in partnership at Te Pahu.
Kevin and Hayden can work together, without Kevin living on the same farm and looking over Hayden's shoulder every day.
"I've seen the situation where sons come on the farm and Dad is still there years later, nothing gets done, then the farm gets divided up and there is a family fall out."
While Hayden is farming, Hannah is currently following a different path. She works in marketing and has bought a 'fixer-upper house' with her partner. They raised the deposit themselves, with Kevin and Cherie helping with extra equity to do the renovations.
The farming business has no governance structure yet, however, that is something Kevin wants to look at, especially as he gets closer to retiring and they continue on the succession journey.
Whether Hannah is bought onto a board of governance and Hayden manages the second farm on her behalf, or Hannah gets equity out of the farm for a different opportunity, is something they will talk about as a family in the future.
It's a cliche, but the succession is a living document and something that evolves, Kevin says.
For now, Kevin, 58, is not quite ready to retire. He and Cherie have plans to build a new house on the farm for themselves. They've built Hayden a house and two other staff houses, so Cherie, a kitchen designer, is well overdue for her own new house, Kevin says.
"There is talk of building the cows a house next (covered composting barn), but that might be pushing it to build that before Cherie's house."