Let's celebrate our farm teams
Farmers have an incredibly important and rewarding role to play supporting New Zealand, Jane Muir writes.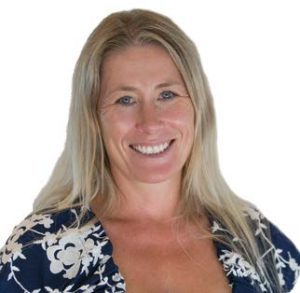 Every year on August 6, DairyNZ celebrates Farmworker Appreciation Day, an international day that aims to raise awareness of the important work people do onfarm, every day of the year.
On this day I like to take time to reflect the hard mahi of every one of our dairy farmers. The past few years have brought their own set of challenges, but our farmers have stepped up to and faced these, while just getting on with it – like we always do.
It is not an easy job, but it is an incredibly important and rewarding role we play to support New Zealand – caring for animals, the environment, while providing nutritious food to countries around the world.
That is what is so special about all farmers, and why it is important to recognise our staff and the hard work they are doing.
So, let's take the time to celebrate the love you have for your work, and your workers. Being a supportive and good boss is important for attracting and retaining staff on our farms.
Our people are key to the success of our individual businesses, and our sector. It is important that we are providing the best work environment to support our staff.
We know that little things can make a big difference, so there are a few things to consider, to help staff feel valued including:
regular one-on-one catchups and team meetings.
being able to share their views and ideas.
rosters that provide enough time off to avoid burnout, especially at busy times.
health, safety and wellbeing being a priority.
being regularly told they are doing a good job.
having a clear set of expectations.
competitive pay.
opportunities for upskilling or training.
Right now, it will be busy for many onfarm who are calving right across the country. These small things can make a big difference, especially during busy periods.
I have seen in the past year more focus from farmers on improving their work conditions, specifically focusing on changing their rosters and hours worked, along with ensuring remuneration is competitive.
It is pleasing to see farmers focused on putting their best foot forward and doing work onfarm to help attract and retain their staff, which is key to continue reducing the workforce shortage long term.
We also know that people who invest in their businesses to attract and retain the right people benefit from lower staff turnover. This benefits the farm long term with reduced recruitment costs, stress and downtime. But with a focus on right now, I encourage you to take a minute to celebrate your good work, and the good work of your teams and other teams all across NZ.
Have a shared morning tea or spend time grabbing a beer at the end of the week. Just something small to say to yourselves 'we are doing great work to support NZ and the dairy sector, and we should be proud of the work we do.'
Jane Muir
For more information visit dairynz.co.nz/people