Bob Edlin
Bridling against proposals to change the regulations which govern the dairy herd improvement industry and expand the core database, Livestock Improvement Corporation (LIC) raises concerns about the consequences for investment in research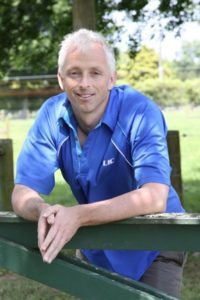 "It's when the core data base is expanded that our concerns begin," Richard Spelman, LIC's chief scientist, says.
Reforms proposed in a Ministry for Primary Industries discussion paper (see sidebar) will generate deleterious uncertainties, he says.
LIC emphasised this concern in its submission to the ministry: wholesale reform would stifle innovation, increase costs for dairy farmers and ultimately be detrimental to the long-term interests of farmers because significant uncertainty would cloud whether innovators can retain the ownership and/or benefits of their innovations. Vital long-term research would be discouraged and investors in datasets and analytics would be penalised if their innovations were made publicly available for others to use to their commercial advantage.
Spelman, who has been involved in the company's research and development team of around 40 people for the past 20 years, says much of the company's substantial investment in R&D provides no short-term payback.
'As a co-operative we are more comfortable to invest for long-term benefit for farmers and so the business gets a commercial return, but we do take a longer-term horizon than if we were just ruthlessly commercial.'
"As a co-operative we are more comfortable to invest for long-term benefit for farmers and so the business gets a commercial return, but we do take a longer-term horizon than if we were just ruthlessly commercial," he says.
"This requires a degree of certainty that our data won't be nationalised – but if it becomes 'core data', that's pretty well what would happen."
Spelman's talk of nationalisation of data is a reference to a proposal to expand the core database to include an unknown number of fields of data now held by the LIC.
Different philosophies are under consideration, he says – one is a high-risk approach of opening the database and letting everyone have access, hoping innovation will occur; the other is to safeguard the information and intellectual property paid for by New Zealand dairy farmers over the decades and developed by LIC, thereby providing the certainty and incentives needed to ensure ongoing investment in even more innovation.
Farmers would be in a poorer situation if the core database was expanded, Spelman says. "The uncertainty would cause less investment rather than more."
On the other hand, he references the genetic gain generated by animal evaluation. According to the ministry discussion paper, this delivers economic benefits to the NZ dairy industry estimated at about $300 million a year.
"On the basis we could increase that rate of improvement by 20%, it would be $60m of worth to farmers every year," he says.
"That would be a significant industry benefit.
"And yes, we [LIC] also want a return on the investment."
LIC collects thousands of fields of data. As well as the 46 in the core database, it provides about 50 fields to NZ Animal Evaluation Ltd (NZAEL) for the calculation of breeding values.
The data have a commercial value: other companies wanting data outside the 46 core fields for animal evaluation must pay for it.
The LIC submission in response to a Ministry for Primary Industries discussion paper on the dairy herd improvement regulations was heavily laced with data to underscore the value and significance of its investment in R&D.
It is owned by 10,377 dairy farmers, inseminates three out of four cows, tests over 10 million milk samples, despatches five million straws of fresh semen for insemination, analyses more than 800,000 samples for disease identification and parentage verification and captures and delivers data and information through its Minda technology to more than 90% of dairy farmers.
In the past five years it has invested close to $77m of shareholder funds in research and development. The average over the past seven years has been 6.9% of revenue, well above the NZ and OECD average.
LIC invests around $8-10m a year in the development of its breeding scheme and a further $3-4m in research and development specific to genetic improvement.
Its initiatives into automation (including in-line milk meter technology), diagnostic testing (including parentage verification), genomics, long-last liquid semen, animal evaluation, sire proving, artificial intelligence and complex databases "have delivered huge returns to NZ Inc".
SPACE, a pasture management system which utilises satellite technology to estimate a farm's pasture cover, is among comparatively recent developments.
Some funding for R&D has come from government but most comes from the reinvestment of revenue generated by the sales of LIC products and services (herd testing, animal health and parentage testing, automation, Minda software, and so on.
"We do much more than just selling straws," Spelman says.
LIC is confident NZ farmers fully understand the need for it to charge them for the information generated by the herd improvement system and appreciate the benefits – including the funding of further innovation – that result.
Farmers receive valuable, up-to-date herd improvement information while the service provider focuses on generating value-added information and services that meet farmers' needs.
But the contribution of data through herd testing and recording is vulnerable to changes in costs, technology and compliance/regulation.  In the 2015/16 dairy season, 1408 fewer herds undertook testing – a decline of about 16% as a result of the reduction in milk price.
Participation levels similarly fall when herd testing charges are increased.
LIC and the core database
The Livestock Improvement Corporation – as a subsidiary of the Dairy Board – was solely responsible for herd testing and management of the resulting data before 2001. The legislation which established Fonterra turned it, too, into a farmer-owned co-operative, paving the way for competition in the herd testing market.
LIC managed the core database, an industry-good repository for a regulated set of 46 data fields about cows' milk production, their parentage, mating, calving and so on, which forms the basis for animal evaluation. It contains data on more than 35 million animals, the oldest record dating back to 1903.
The Core Database – along with copies of additional unregulated data, including data from CRV Ambreed and the dairy breed societies – subsequently was placed under DairyNZ management and forms the Dairy Industry Good Animal Database (DIGAD). This enables DairyNZ to carry out animal evaluation runs to update key indices, such as breeding values.
While technical issues are being sorted out LIC continues to play a role in the operation of the Core Database.
But further changes are in the offing. During a Ministry for Primary Industries' review of the regulations, the industry was invited to comment on three options for the core database:
Stick with the regulated 'core' dataset of 46 data fields and rely on herd testers to provide additional data to the DIGAD voluntarily.
Expand the regulated dataset to include fields needed to calculate breeding values and animal evaluation indices.
Provide a more broadly focussed mechanism which allows the regulated fields to be updated without requiring amendment to the legislation or the regulations.