Production up, prices mixed
World dairy producers, including New Zealand, have seen a steady milk supply but prices are failing to set a firm direction, Amy Castleton writes.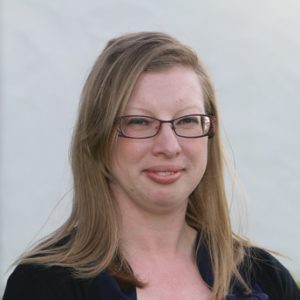 The dairy commodity market remains somewhat directionless, with little in the way of supply or demand drivers. Prices continue to bounce around in a bit of a channel. They certainly aren't low by historic standards, but also definitely not direction-setting in themselves.
New Zealand milk production came in strongly to end the 2022-23 season. On a milksolids basis, production jumped 8.4% in May, and was up 0.2% for the full season.
The NZX milk production predictor is outputting a forecast of 1.1% for the full 2023-24 season. While the model does assume a decline in cow numbers, it also assumes some better pasture conditions through peak. If realised, this will result in an increase in peak milk production against last season, which was strongly negative through to November.
The model also has quite a wide range at this time of season, currently between -5.5% and +7.8% – this range will narrow as we start to get some actual data in.
The strong pasture growth conditions recently should see an increase in June production, forecast at +3.8%, though this is the shoulder of the season so there are relatively small volumes of milk. However the wet in the North Island has also increased pugging, so any increase in milk production will depend on how much pasture is actually able to be utilised.
Milk production elsewhere in the world is also steady. European April production was up 0.3% year on year (European Union + United Kingdom) while United States May production was up 0.6%. There is milk around, albeit in not exactly strong volumes. NZ suppliers are also running inventories down in the run to the end of the financial year, so there isn't a heap of product available despite the strong showing in milk production.
The demand side of the equation is similarly lacking.
Chinese milk production has been strong for a while, the result of which has been higher domestic inventory levels as consumer demand hasn't really picked back up strongly. Chinese milk powder tends to have a shorter shelf life, so needs to be worked through before imports.
China seems to have been buying in a way that keeps supply pipelines full, but they are definitely not buying excess product.
South East Asia has tended to lead the way on recent Global Dairy Trade events. However South East Asia tends to be a region that will buy what they need when they think prices are good. So while they've been buying, they haven't exactly been interested in pushing prices higher to get needed product. They will be happy to wait until there's more volume in the market, with an assumption that prices will be lower by then. The Middle East has been similar, though there have been a few buyers seeming to jump in for urgently needed product from this region.
All in all, not much to really drive a change in prices. It's likely the dairy market will continue in this way until we start to get a sense of spring milk production from NZ, or something happens to demand.