Social media has been rife with emotive pictures of cows in mud accompanied by a eulogy toned narrative and a mournful, dramatic soundtrack. Suzanne Hanning writes about the realities.
I talk, a lot. I'm well aware of that and have tried to restrain myself, but it's just no good. I think the problem is that I have a busy brain.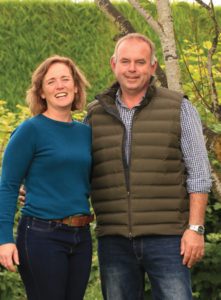 I love to read, learn and listen to people more clever than me. Then I get thinking about what I've read, learned and heard and try to think of ways to apply it to what we're doing on the farm, or if someone else could benefit. Those of you who know me, know I like nothing better than to share ideas with anyone who will listen, especially if it will make life easier or even better, solve a problem.
It is with this in mind, that I got awfully excited last year while talking to Dawn Dalley, senior scientist for DairyNZ. She wanted to do a pilot study on our farm comparing two or more cultivation methods when planting our winter crops to try to start to develop some sort of baseline around wintering cows in Southland.
Me being me, I said "But there are hundreds of different soils types in Southland. Why don't we try to do this on as many farms across Southland as we can? I'm sure there are heaps of farmers doing cool stuff all over the place."
With funding from Thriving Southland and in cooperation with the Southern Dairy Hub, the Hedgehope Makerewa Catchment Group organised the commercial farm aspect of the Winter Cultivation Pilot Study. This pilot study looked at 10 farms across Southland that were either comparing different cultivation methods in the same paddocks or using other interesting management or crop types. Wintering livestock in Southland has become really contentious.
We have little to no grass growth during the winter and even less drying. Southland soils can be heavy and with artificial drainage, result in paddocks needing to be very carefully managed to prevent not only nitrate leaching, but pugging damage, phosphorus and sediment loss.
The use of crops to feed stock over the winter period helps limit any damage to a much smaller area. It also protects the pasture in preparation for calving in spring.
But, the flip side of wintering on crops is that it creates mud. This can be visually confronting. The uninformed will assume the animals have nothing to eat and are wallowing in deep, exhausting slop. Social media has been rife with emotive pictures accompanied by a eulogy toned narrative and a mournful, dramatic soundtrack. The true motive of these posts are often to garner donations, little of which actually benefits anything with four legs.
The reality is, no one really knows what good looks like when it comes to wintering stock on crops. Some KPIs that farmers use include stock in good body condition, general contentedness, and evidence of animals being able to lay down. However, to the best of my knowledge, no one has ever actually studied this enough to put some numbers around it. In fact, when we started into this pilot study, we couldn't even define what pugging actually is or how to measure it. Even now, the jury is still out on that one.
If anything, this pilot study has shown us so far that any attempt at legislating how farmers manage their winter grazing will need to be carefully thought out and be drafted through close collaboration with the rural sector. It has also shown us that the animals' behaviour is not necessarily dictated by the cultivation method or even crop type, but what they feel like day by day, even hour by hour.
Southland farmers have made huge changes in the last couple of years to improve wintering practices and our local council has acknowledged this. Where we will end up in the next few years is anyone's guess but the direction of travel is pretty clear. We will keep moving and improving and eventually, come up with something good enough to just get on with it.