By: Karen Trebilcock
DairyNZ is slashing its university scholarship scheme.
Since 2001, between 15 and 18 new scholarships have been awarded annually to students at Massey, Lincoln or Waikato Universities, each worth in recent years $6325, which almost covered university fees from year two of study (university fees are free for the first year).
From 2021, the scholarships are cut to five, which all must be first year students at either Massey or Lincoln studying a course related to dairy, and is worth $3000 for the second and third years of study only (many agricultural courses are four years).
DairyNZ strategy and investment leader Dr Jenny Jago said the changes were "part of our drive for continuous improvement".
"Our aim is to reach a broader base of potential entrants to the dairy sector and the options available to achieve that."
Instead of offering financial support, DairyNZ would increase its focus on mentoring university students.
"The increased emphasis on mentoring reflects feedback from scholarship students who tell us the greatest value they gain from scholarships is in the relationships with DairyNZ staff supporting their university journey and transition into work."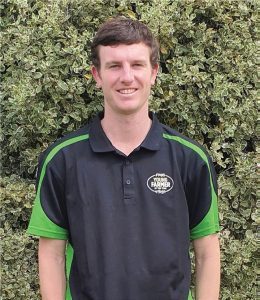 She said details of the new programme were still to be developed and the numbers of students who would be mentored only was still to be decided.
While funding for the 2021 programme would be similar because existing scholarship holders were still "in the system", it would begin to change after that.
"The resourcing will be considered alongside other investment priorities, to ensure we're delivering the best outcomes for dairy farmers."
Of the more than 350 DairyNZ scholarships holders who have graduated, it's estimated more than 80% are still working in the agriculture industry.
About 40% are from non-farming families.
DairyNZ scholarship holder Peter O'Connor, who is finishing a four-year Bachelor of Agriculture (honours) degree at Lincoln University, said he was "very disappointed" DairyNZ would not be investing in the next generation of dairy farmers and dairy scientists to the same degree as before.
"The scholarship has provided an incentive for a large number of academic people to go to agricultural universities and into dairy, which is what the sector needs going forward both on farm and in research."
The eldest child of four from a West Coast dairy farm, Peter hopes to start dairying next year and said although the mentoring that came with the scholarship was important, so was the financial assistance.
"I will leave university this year with no student loan mostly due to the scholarship, which will be one less debt to have to pay off in the years ahead. I am very grateful for this.
"The scholarship has helped guide me to want to be part of the industry after I leave university.
"It gave me the opportunity to meet with people in different parts of the industry. It was always good to hear someone else's view on what they did in the sector, how they saw dairy progressing in the future and ask them for advice now that they are further down their career pathway."
For 2021, scholarship applicants will be chosen on their evidence of and/or planned activity to support the New Zealand dairy sector, academic merit, evidence of potential leadership skills and/or service to the community or sporting activities, and agreement to contribute to the development and promotion of New Zealand dairy sector, such as school visits and career day promotions.
Applications close 7 December.