By Delwyn Dickey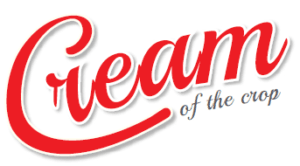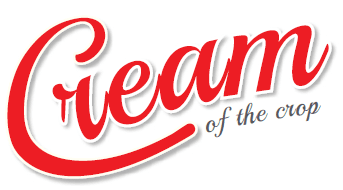 Antje and Soenke Paarmann from Okaihau have been named winners of the 2022 Northland Share Farmer of the Year.
The win continues a successful dairying career that has seen them move from their first position in Rotorua where they had just a farm bike to their name, to being 50/50 sharemilkers in the Bay of Islands with 450 cows.
But there is more to their story than a progression up the farming ladder.
Antje and Soenke arrived in New Zealand in 2006 with all their belongings packed into 24 boxes. They were young, not long out of university and had left their families behind in Germany – a pretty daunting step for anyone.
But they were coming back to a country they had fallen in love with and had a dream that was unattainable back home – their own dairy herd, and ultimately their own farm.
German farms usually stay in a family, says Antje, passed on from generation to generation. So while you can work on a farm you'll never own one if your family doesn't already have one.
"A manager's position would probably have been the highest we could have achieved," she says.
Both Antje and Soenke have agricultural degrees, Antje majoring in animal welfare and Soenke in business and economics.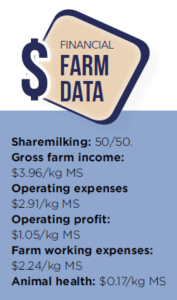 Before they met, and while a university student, Antje travelled to New Zealand with a friend. She worked on several farms for a six-month practical semester for her degree, as well as seeing the country,
She remembers them as some of the best days of her life, she says.
Soenke, meanwhile, had to make a choice young Kiwi men no longer face. Conscription still applied in Germany at that time, and saw young men having to serve nine months in the army.
Instead, Soenke chose a community service option, becoming a relief farm worker, but for 12 months. The scheme was aimed at helping farmers, who were hurt or recovering from illness, to keep their farms running.
That summer he ended up working on a cropping farm, and hit it off with a young woman finishing her degree – Antje, back from NZ. They soon became a couple.
Soenke then also headed off to university, coming to NZ for his practical, working for a family Antje had worked for and kept in touch with.
But they soon realised if farming was to be their future there would be limited options in Germany.
In hindsight Antje wishes they had told their respective families of their plans differently.
It was really tough on them when, on the same day they told their parents they were engaged, they also told them they were looking at emigrating, she says. A year later and a couple of weeks after Soenke finished university, they left for NZ.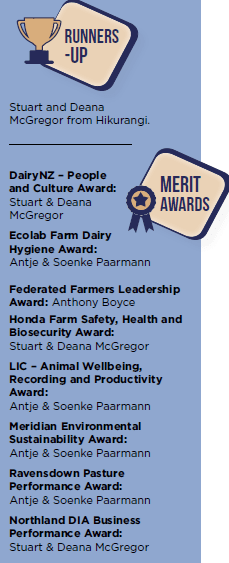 But three children later and having farmed at Hunterville, Otorohanga, Clevedon and now five years at Okaihau, they have few regrets. They have owned their own herd for eight years now, and a farm of their own is likely just a few years away.
Both their parents, now retired, will soon be regular visitors again, coming to stay for two or three months at a time, as they had before Covid-19.
Their first step into self-employment came with a low order – 25%, three-year sharemilking stint in Hunterville, between Marton and Taihape, milking 240 cows.
Then they moved on to a contract milking position with 540 cows. It was a big move but gave them more equity and cash flow, and proved to be a good stepping stone to get into the 50/50 sharemilking position they wanted.
At the Bay of Islands they are on a standard Federated Farmers contract – 50% of milk price, everything else standard. Investing in property to increase capital had been suggested and in hindsight that could have been a good idea, Antje says, but for them it was always about growing through stock.
Buying some budget cows to grow their herd worked well early on.
"The Hunterville farm had very good cows – the top 5% of BW's (breeding worth) for New Zealand," she says.
"Because they had so many heifers coming in they needed room and would send some cows to the works. There was nothing wrong with them – just a bit older."
So instead of sending them off as cull-cows, they bought them at cull-cow prices. "They had good solid genetics and were in-calf so there were no pregnancy problems. Leasing them out but then getting their calves back really helped us build our herd," she says.
They did the same thing at Clevedon with another local farmer selling off good quality cows to make way for heifers.
Over the years both their degrees have stood them in good stead with Antje able to supplement their income as an AB technician with LIC for some years, although she only inseminates their own cows these days.
Soenke's area of expertise is pasture and effluent management.
Production has increased from 158,000kg milksolids (MS) the first season, to 199,000kg last year. While a bit of this is from genetics a lot of effort has gone into regrassing.
Every area had its challenges and in the north it was the heat and dry spells over the warmer months.
A natural spring on the property for stock water has proven very reliable, with no problems even during the worst drought in a hundred years, two summers ago. The free-draining soils on the farm means the pasture really struggles after two weeks without rain, so the pasture took a hammering that summer.
Soenke uses ryegrass and clover mixes in his renewal programme and was trialling some of the more palatable tetraploids in with diploid varieties when the big drought came. They didn't survive and he is now only using diploid varieties.
"On top of that we are under-sowing 15- 20% of the farm each year with hybrids," he says.
They direct drill chicory as a summer crop and Soenke has sprayed off half of next year's cropping paddocks, and direct-drilled Italian ryegrass in for winter and early spring growth.
"In winter each year, about 20% of the farm is (boom) sprayed off with 2,4-D, in paddocks that need it most," he says.

In an effort to reduce nitrogen runoff into waterways, and reduce nitrogen use overall, Soenke uses a liquid fertiliser spreader.
"We do regular farm walks to produce a 'feed wedge' and allocate paddocks accordingly. We drop out supplements when pasture quantity is sufficient and topped about 80ha of the farm this year."
Generally they have found there is no surplus for balage. They tried it once when they first moved onto the farm but then started feeding it out three weeks later so decided it wasn't worth the money and effort. They now buy it in.
Wild pigs in the area also put an end to efforts to grow maize. The pigs invaded the maize paddock with 10-15% of the crop lost. Land off-farm is now leased with a contractor growing it for them.
Slips from heavy rain are another northern issue and Soenke is helping the farm owner – a retired fencer – to fence off steeper areas and gullies to reduce this sediment loss.
Focus on animal health
Antje's focus has been animal health and the herd. Being proactive with hygiene is important, she says, and why they always have good somatic cell counts, although this wet spring did affect the cell counts a little. The whole herd and new heifers coming in are teat sealed. Older cows with over 150,000 somatic cell count (SCC) get antibiotics and teat seal at drying off as do two year olds if over 120,000 SCC, with all quarters treated. Any that are under are just teat sealed.
"Our strength is we are animal people," Antje says. "Because we keep a close eye on our animals we pick up things early, and are able to treat them early."
They metricheck the whole herd and do 'after calving' themselves.
Any cows that show signs of lameness are pulled out of the herd the same day. Soenke puts them in a headbail then like a farrier puts their hoof on his knee and checks their hoof with a double-edged knife.
"It's often just a bruise or a stone – not needing antibiotics if you get to them early," Antje says.
Family moves
They weren't fussed about "where" they lived to start with, it was more about finding the right job. But they acknowledge the fun of moving has worn off a bit for the kids as they have gotten older. The move from Clevedon five years ago – where they had made good friends – had been tough.
While it may still be a few years away, farm ownership could well see a move to a different area, and they will have to deal with that, as a family, when the time comes.
But the dream that brought Antje and Soenke halfway around the world, is very close now.