City boy who loves to farm
José Hamber - Manawatu Dairy Manager of the Year. By Jackie Harrigan.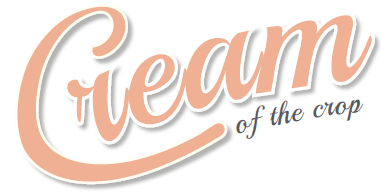 José Hamber fell in love with farming when he was two years old reading a story book his parents gave him for Christmas 1992.
Called The story of a Tractor, José remembers the book and now has a three-year-old son Freddy who is similarly enamoured with machinery and loves the farm life.
The former Auckland Grammar student from the city spent every school holiday he could at his aunt and uncle's farm at Dargaville and opted to study agriscience at Massey University, unlike his siblings who are both lawyers.
Now 32, he has won the Manawatu dairy manager of the year award and is making plans to own his own farm and tractor.
In between times José has farmed a high-input farm in the Waikato (where he was thrown in at the deep end and ran the farm when the boss went overseas and the rest of the team left) and then contract-milking 330 cows in Taranaki, where he met and married Kirby who was a rural professional.
Another contract milking position in Northland was low-input, low-stress, OAD and close to family – but lacked the profitability to get ahead, so they bit the bullet and jumped into a System 5, 1100-cow job in the Manawatu, another great learning experience.
They were recruited by contract milker Colin Beazley, the 2019 Northland and New Zealand Share Farmer of the Year, to be manager on the 350-hectare, 1100- cow property in Cheltenham, owned by Rob and Frances Crothers (Cheltenham Dairies). Kirby was also employed as calf rearer in the first season, and has worked as farm administrator since their second son Otis arrived a year ago.
Staff management
José loves that farming challenges him on a daily basis, with no two days alike.
"Every problem has more than one solution, and requires me to use the full range of my knowledge and experience."
With 1100 cows, and six team members, the job has been a huge learning experience, and José has already made some changes to the property and the way it is run.
"With Colin, we did a stocktake of the four farm assistants' roles, and found the team were working very long hours on 12:2 rosters and needed lots of supervision out on the farm everyday, with varying levels of expertise," José explained.
So they have reorganised them into three milk harvesters' roles, under one shed manager, Jessie, who supervises them. They are all paid for working four hours in the morning and four in the afternoon milking (with an average milking taking only 2.5 hours), they keep timesheets, work only 48 hours/ week on a 6:2 roster all season and rotate the shed jobs. "They are first and foremost milk harvesters and are not expected to work between milking but they are invited to and are paid to if they are keen to learn new skills," José said.
"This means they are able to upskill if that is what they want to do – but there is no obligation.
"Colin and I are the operational staff – responsible for all the outside jobs – feeding cows, picking up calves, fencing, R&M, effluent, irrigation and everything else, and we have time during the day to teach the shed staff any new skills they are interested in learning."
The system has been working well, on fewer staffing hours and is cheaper, even though the staff are well paid compared with others in the industry, and they can concentrate on their areas of interest.
José has all the shed processes well set up and says the system is better for ensuring the health and safety and happiness of the staff.
"Six on two off is such a nice roster – everyone has different days off and it's much fairer for everyone."
"The roster also allows staff to forget about work and refresh the body and mind before starting the next working week which is really important to us."
The new system has also helped with staff retention and satisfaction.
Appealing to the digi-generation
The team all communicate through multiple Messenger groups José and Kirby have set up, where all information is relayed and pictures displayed and then saved in the cloud.
"All our young shed team are in their early 20s and they are likely to spend all their time on their phones so they may as well be using them for work," José laughs.
They have set up groups with different members in them – the Chelty Chat group includes all team members, whereas others are for Management , H20 meter, Effluent, Things to buy, Topping plan, Grazing plan and so on.
"We have wifi at the cowshed so it's easy for photos, messages, the grazing plans, the calving board can be photographed and shared and problems and health and safety incidents are all logged."
There is also one experienced person on the farm at all times.
"The system works really well for safety," Kirby says, "as someone will always see the message and will respond."
Future goals
After 12 years in the industry, José is positive about the future of the New Zealand dairy industry. He and Kirby are pleased by the amount of help there is in the industry for young people and future farming goals for them include farm ownership.
A recent Business by Numbers course helped them to refine and cement their goals.
"Before we had dreams, now we have SMART goals."
Next year they are moving to a contract milking position at Himatangi with 550 cows and plan to be 50/50 sharemilking in three to five years.
Once they get the 50/50 job running smoothly, José is keen to establish a small farm consultancy practice because he is really big on converting grass to milk in a profitable and sustainable business manner.
Foxton assistant farm manager Toko Wilson placed second and third placegetter was Andrew Marshall from Tangimoana.