Home for a quick stop on the family farm
Jack Symes - Canterbury/North Otago Dairy Manager of the Year. By Anne Lee.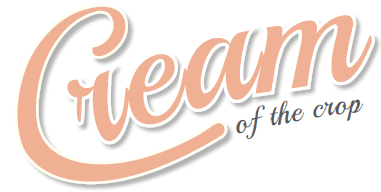 Jack Symes is back home on the family farm but at this stage it's a planned quick stop in his longer-term plans to grow his equity by making good use of Canterbury's scale in dairy.
The ambitious 24-year old is this year's Canterbury/North Otago Farm Manager of the Year and he's already got his sights set on farm ownership using the well-trodden path of contract or variable order sharemilking at scale to help him launch into herd-owning sharemilking and/or equity partnerships. He's working for his parents Judy and Brian Symes near Dunsandel on their 640-cow farm.
They used a similar pathway to farm ownership, and 20 years ago, were also successful in the New Zealand Dairy Industry Awards, winning the Canterbury Sharemilkers of the Year title in 2003.
Jack says he entered the awards to help build his knowledge and skills but also to help build his reputation and make networking connections.
While the more traditional progression pathway offers a sound route towards his goals, he's not fixated on the exact road map.
"With the options and different structures there are out there now, you can't afford to have a closed mind.
"You've got to be flexible and open to opportunities and think a little outside the square."
The key aim is to be building equity to ensure he's in a position to take any opportunities and to be moving towards his goal, he says.
As long as he can remember, it's always been his intention to go farming.
He's completed a Bachelor of Commerce Agriculture from Lincoln University to gain the financial and analytical skills along with technical knowledge to help run a dairy business.
He's since spent two seasons on a mixed cropping farm in Canterbury.
"I wanted to broaden my skill base and build up my knowledge of growing crops as well as get some good experience with machinery.
"Then I got the opportunity to come back to the home farm, so I came in as a 2IC at the end of the 2020/21 season and then stepped up to manager later in 2021.
"The plan is to be here for another year and then look at the next step, hopefully in Canterbury."
The farm runs 640 cows at peak on 160 hectares.

"We run a system two here so we're bringing in about 350kg drymatter (DM)/cow of grass silage and we've been producing about 1800kg milksolids (MS)/ha."
That's been through a 30-a-side herringbone dairy at one end of the farm. This season they've built a new 54-bail rotary dairy in the centre of the farm.
"It's fully automated, so one person can milk on their own.
"It has in-bail teat spraying, automatic cup removers, Protrack with auto-drafting and in-shed feeding.
"We've decreased milking times from eight hours to five."
Next season they intend to lift feed inputs with the idea that improved utilisation of the supplement will help to efficiently and profitably lift milk production.
Jack has a strong focus on pasture management. "The aim is to have high-quality pasture going into the cows year round."
That starts the season before by getting dry off covers right with a target of 2000kg DM/ha average farm cover at the end of May.
A 2400kg DM/ha average cover is the target for August 1 with the DairyNZ spring rotation planner used through to September 25.
"We're walking the farm weekly and closely monitoring growth rates with the target pre-graze cover 2800kg DM/ ha and residual 1500kg DM/ha.
"Over spring we're aiming for an average cover of 2100-2200/kg DM to keep that quality.
"If we see a surplus building, anything with a pre-graze cover of 3000kg DM gets stepped over and made into baleage for the autumn.
"The round length goes from about 23 days in spring to 25 days over the summer and then starts to lengthen out in the autumn so by March-April we're at 35 days.
"That's the aim through the season but there are going to be seasonal variances when it comes to temperatures and growth rates so you have to really be monitoring it closely.
"This season for instance, it was really slow to get going and I could see that so we acted quickly and lengthened out the round a little, putting in some grass silage for about 10 days."
Best practice environmental management is a priority on the farm too, particularly when it comes to nitrogen management.
The farm is in the Selwyn/Te Waihora zone with farmers there required to reduce nitrogen loss by 30% from their baseline.
They've achieved that through careful system management and irrigation upgrades, installing 10ha of fixed grid sprinklers and putting in centre pivots.
The effective use of the pivots and soil moisture monitoring along with effective management of a new, two-pond effluent system that allows liquid effluent to be spread through the pivots over a larger area of the farm, have not only cut nitrogen loss but helped more efficiently grow more grass and reduce the need for urea.
Urea use has also been cut by moving away from following cows with 60-70kg N/ha after each grazing to applying urea to a portion of the farm at four weekly intervals and reducing application rates to 40-60kg N/ha. The in-shed feeding facility may offer solutions to environmental issues too with alternative, low-protein feeds or feed additives.
The answers have to be driven by data and science, he says.
They monitor pastures, animals and soils closely to ensure inputs meet requirements.
It's those kinds of win:win management and technology solutions and developments that motivate and inspire Jack.
The challenges of finding and implementing sustainable and profitable systems create excitement.
He enjoys the people aspect of managing a farm team and has two full time staff along with part time Lincoln University students at times through the season. He says dairying is a team event and creating a positive work environment where people can enjoy their work and do a great job is rewarding.
Brian and Judy are supportive and happy to help if needed although they run the farm's nearby 110ha support block through most of the season.
During winter, when cows are wintering there, Jack and the farm team manage the block.
The awards process had been a huge learning opportunity, he says and that's something that's sat well with the determined, goal-driven young man.
Runner-up was Rajat Kumar, with Mahraaz Hussein in third place.