Matthew & Kortne Snedden - Northland Share Farmers of the Year. By Delwyn Dickey.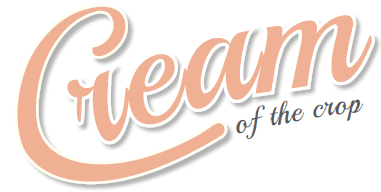 Living the good life while also taking advantage of Northland's beautiful coast has seen college sweethearts Matthew and Kortne Snedden farming in the Bay of Islands for the last few years.
Being unafraid to put in some hard yards, while also raising a young family, has now seen them take out Northland Share Farmers of the year at the recent Dairy Industry Awards. While Kortne's job as a teacher may see her off the farm more than Matthew she is no stranger to dairy farming.
Until she was eight Kortne lived on her grandparents' small dairy farm at the top of the popular Hunua Falls. Close to the Hunua Regional Park on the Firth of Thames it was a beautiful spot, Kortne says.
Though they loved country living her parents ran a business off-farm and eventually moved to a coastal lifestyle block at Waipu and then at Mangawhai.
While living at Mangawhai, Kortne found herself driving south each day to Mahurangi College in Warkworth. She found she got on really well with one of the students there – local lad Matthew Snedden.
Matthew had grown up on a small sheep and beef farm in the area and his dream was to make farming his career. Both just 16 when they met, they were an item by the time they left school the following year.
Kortne headed off to Waikato University aiming at becoming a teacher while Matthew settled into dairy farming.
While sheep and beef farming may have been what he knew, Matthew had also seen how tough it was to make a living off a smaller farm and felt there would be more opportunities with dairying.
"Unless you're doing sheep and beef on a large scale it's hard to progress through," he says. "There's not that same progression that you get through dairy, which has an easier route into management and equity growth."
Dairy farming was also more full-on he says, which also appeals to him.
"Sheep and beef intensity can be broken down into four or five sections in the season," he says. Outside of the spike at calving, there is intensity all the time in dairy, he reckons.
While Matthew honed his skills on farms locally and further north – taking out the Dairy Industry's Northland trainee of the year, and managing a Helensville farm that won the Ballance Environment Award, Kortne returned to Mahurangi College for a couple of years – this time as a teacher.
Having made the most of the Mahurangi coast – the northern entrance to the Hauraki Gulf while growing up, Matthew was at home in the water and had become a keen spear fisher. Along with pig hunting, the northern lifestyle suited the couple very well.
They decided to head further north to the Bay of Islands and are now in their third season share farming on a 180-hectare dairy platform a few minutes' drive from the tourist town of Kerikeri, after starting there contract milking.
While he doesn't like to think about challenges, rather about solutions, Matthew acknowledges farming in the north is different to other parts of the country.
Farms here tend to have a lot more variation in soil and topography at a paddock-to-paddock level, he says.
"We have one paddock here with three different soil types and four different grass species."
The soil on the farm is mostly clay, with a lime pan. The paddocks are poor draining in winter while quickly drying out like rock in summer. A small part of the farm has volcanic rock, with another area of orange clay.
Kikuyu is the bane of northern farmers and is widespread. Good management is needed to get it to perform at levels similar to other pasture species. Tight grazing rounds help to keep it down, and renovating paddocks to manage it has been a focus for Matthew.
With the northern climate warming up and droughts more common, traditional ryegrass pastures can struggle in the heat and dry of summer/autumn. So Matthew is pleased with the performance of 15ha of former cropping paddocks now planted in more drought-tolerant cocksfoot and clover.
The farm operates almost as two separate farms with the milking shed in one corner. While the main block of 100ha is reasonably flat, the other is long and skinny and drops up to 120 metres in elevation. This can see the cows walking 3-4km each way to the shed. This would be brutal for twice-a-day (TAD) milking especially in the heat of summer, so the animals here are on permanent once-a-day (OAD), with generally first-time calving heifers walking the route.
Just 15% of Northland farms still do TAD milking after the small gains in milk production off the back of poorer quality pasture and harsher climatic conditions. The narrow farm block is a system two with about 7ha of turnips grown for summer cropping. The main herd is a system five with maize and pasture silage grown on an attached dry stock block.
Matthew has recently turned his efforts from pasture renovation to get rid of kikuyu, to renovation on paddocks used for cropping including sorting out the drainage. He uses tetraploid and diploid ryegrass to get these cropping paddocks back into pasture although kikuyu encroachment of 30-50% still happens within about 18 months, he reckons.
Keeping the animals well fed through the warm drier months has led to produce like pumpkin and waste fruit being bought onto the farm.
There are plenty of citrus and kiwifruit orchards around the area with a couple of big packhouses operating at Kerikeri.
"The dairy farm across the road went into kiwifruit production a few years ago, and now have about 80ha under canopy of gold and red kiwifruit," he says.
Along with lemons and oranges, they use the kiwifruit seconds on the farm which are odd shapes and sizes, marked, bruised or damaged in some way. Then toward the end of the season they get the kiwifruit that's going overripe in the chillers which would be spoiled before it went to market.
"The problem for the growers is the sheer volume – there's only so much you can sell at a reduced price," Matthew reckons.
"Having a 30-tonne truck turn up would be more than a supermarket or anyone else could deal with at any one time. At our peak we're getting five or six truck loads a week."
While the fruit has quite low protein it is a high ME feed, with high energy – good for putting weight on cows and keeps them milking well – in conjunction with maize and other feed, says Matthew. But they do have to be careful with acidosis, and crush the kiwifruit first so the cows don't choke on them. They also introduce fruit slowly working up from around half a kilogram per animal per day up to three kilograms, over several weeks.
It's a high input system and Matthew is working to reduce the feed inputs. The couple milk about 550 cows and have been bringing in about 30% replacement heifers each year for the last couple of years.
Brought together from about four herds from the back blocks of Northland it's a northern sharemilker's herd, reckons Matthew. The couple had been increasing quality and raising animals for live export on a 190ha block along with young animals as replacements. They raise predominantly Friesian cross animals, with the export animals all mated to Friesian bulls.
They retained the top 30% as replacements for the herd.
"We're going for a F10-12 cow at 530-550kg. We have about 200 cows that will be mated to bigger F10-12 cross-bred bulls. Ten percent are mated to Jersey, and the rest to Friesian. He puts their 8% empty rate down to doing the basics well. Most heat detection is done in the paddock, with first-time heifers calving 10 days before the rest of the herd.
"This gives them more time to get themselves together before they start mating. They're in milk mating."
This also gives Matthew more time to focus on the heifers while everyone's got more patience, rather than trying to do "syncro programmes" over heifers at the same time they're trying to mate the herd.
With two young children – four-year-old Georgia and 17-month-old Bradley – life is pretty busy for this hard-working couple.
Kortne continues to teach and has turned out to be as tenacious as her grandfather.
She recalls how the family had to take out the vat at her grandparent's farm and tell her grandfather to sell the cows after he wouldn't give up milking, even though his health was failing.
Kortne does all the behind-the-scenes work including accounts, GST, payroll, and relief milking when needed.
This season saw her rear 460 calves while on maternity leave – making the most of the live export trade before it ends.
She's been back at school 3.5 days a week at Springbank School in Kerikeri this year, is a casual staff member at the local farm store as well as running Mudroom, a pottery group with focus on wellbeing and aimed at women in the farming community and working mums – out of her garage.
While they're happy where they are for now the couple are open to moving elsewhere at some point should the right opportunity come up, with the children young enough a move would be an adventure for them.
Although, perhaps tired of onfarm houses, Kortne wants them to focus on buying their own house close to the farm, so they have somewhere to call their own first.
Given Kortne has also represented New Zealand in wrestling in the past, Matthew, wisely, isn't putting up too much of a fight.
Runners-up in the Northland Share Farmer of the Year category were Joe and Danielle Kehely and third was Tim and Annelies Wilson.