Dairying with toddler in tow
Jacinta Kete - Taranaki Dairy Trainee of the Year. By Elaine Fisher.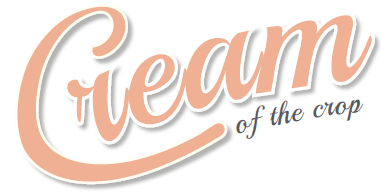 Embarking on a new career with a toddler in tow has been one of the biggest challenges Jacinta Kete has faced in the dairy industry, but three years on she has more than mastered the juggling act and won the 2023 Taranaki Dairy Trainee of the Year title.
"When I moved back to Hawera as a freshly single mum with a one-year-old I started relief milking here and there to tide us over as I didn't believe in going on a benefit when I knew I could work," the 23-year-old who won $6400 in prizes and two merit awards says.
Today Jacinta is assistant manager for Philip and Donna Cram on their 117-hectare, 270-cow farm in Awatuna and Arlo, now four and a half, attends daycare four days a week.
"My employers are awesome and work around me and Arlo. I really appreciate their support which makes life so much easier. I plan my Friday jobs so Arlo can be safely with me onfarm. It's the kind of childhood my brother and I had and one I really wanted for Arlo."
Jacinta grew up on a sheep and beef farm at Waikawau on the North Island's west coast, attending Whareorino School with a roll of just eight.
Later she moved to Hawera to finish her schooling. Before settling for a career in dairying Jacinta spent time on a sheep and beef farm, a season milking goats and time with a shearing gang.
"Then I decided to give dairying a crack, thinking if you don't try you don't know if it's for you."
Her first season milking was working for Melisa Goebel and William Myers. The following season Jacinta worked part-time for her current employers, and John and Christina Wyatt. "Both wanted someone part time but together they provided me full-time employment."
Jacinta, by her own admission, is competitive with a drive to succeed in whatever she does.
"In that first year I felt I had to prove myself to make it in the dairying world. Together with looking after Arlo, I found it very hard and that was probably the most challenging thing I have had to overcome so far. "However, I have learned to swallow my pride and ask for help. Thanks to the help of my now partner Joshua, close friends and my employers, life has got easier."
It hasn't become less busy though. As well as her fulltime job, Jacinta is chair of the South Taranaki Young Farmers Club; vice-chair of the Taranaki Young Farmers Club and vice-chair for the Taranaki Manawatu Region of Young Farmers. She also plays rugby for the Southern Rugby Club. Goals for Jacinta include contract milking in the next two to five years with a long-term goal of farm ownership.
Miriam Lauridsen was second in the Dairy Trainee category with Hollie Wick in third place.