Nicola Bosch - Hawke's Bay/Wairarapa Dairy Trainee of the Year. By Elaine Fisher.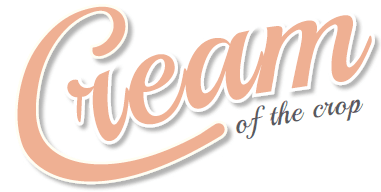 When it comes to some of the tougher farming jobs, Nicola Bosch has discovered that strength isn't everything.
"At first I was worried that as a woman I wouldn't have the physical strength to perform some tasks, but there is always a different way to outmanoeuvre the problem," the 2023 Hawke's Bay/Wairarapa Dairy Trainee of the Year says.
The 23-year-old says the past year as 2IC for sharemilker Troy Hughes on Murray Holdaway's 150-hectare, 450-cow farm at West Pahiatua has been exciting and fast-paced. Nicola, who won $7350 in prizes and one merit award, initially found almost everything a challenge to learn – from driving a tractor to putting up fences.
"I used to dread these tasks but over time I've developed confidence to perform them and not stress about it."
That confidence has been boosted by her boss. "Troy will say; "you might not be able to do this job the same way as me, but I'm sure you will figure a way to do it," and usually I do."
Nicola grew up near Te Puke in the Bay of Plenty and after leaving high school completed a degree in Veterinary Technology at Massey University. It was while studying that Nicola began working part-time on Murray and Troy's farm.
"I wasn't planning on going dairy farming but decided I really enjoyed it and when I finished my degree, my boss had a full time job available for me.
"I like the variability of the day and working outdoors with cows, which are my favourite animal by far. Finding a job and boss that helped and encouraged me to grow and learn really developed my love for the industry."
Nicola also finds what she learnt at Massey invaluable to her farming role.
"It helps tie everything together especially when looking at animal health issues."
Now Nicola is studying again, this time to complete PrimaryITO Level 4.
"I like learning the background as to why we do things. That gives me greater understanding of different tasks."
Nicola says it's a great time to be farming, with technology such as cow collars, drafting, fencing systems, sexed semen and GPS helping to reduce mental and physical loads on farmers.
She is also interested in genetics and how far limits can be pushed to increase milk production efficiency per cow to reduce the environmental impacts.
"I see myself using any technology available in my job to its full potential and advocating for more sustainable and environmentally friendly farming."
Future farming goals include remaining in her current role for another season to learn as much as she can and progressing to contract milking or sharemilking with her partner, Kieran.
Shiann Cattley was runner-up in the Dairy Trainee category, with Nacey Haimona third.