Election promises and CVs
As the election nears, political parties are releasing their policies. Jo Cuttance looks at what the various parties are proposing for the agriculture sector – policies that will all have an impact on individual farming businesses and the entire sector.
Getting back to Farming', is the tagline for the National Party's agricultural policies. National wants farmers to reduce agricultural emissions by embracing technology rather than by reducing production. This involves removing the ban on gene technology so scientists can develop gene-edited crops, feed and livestock. It will also update biotech rules. National will recognise on-farm sequestration and measure farm-level emissions by 2025. An independent board will be established to implement the pricing system.
National plans to limit the conversion of productive farmland to forestry for carbon farming purposes and ban foreign farm-to-forest conversions for carbon farming. For the next three years, for every new agriculture regulation National introduces, two regulations must be removed. New rules will be assessed for their costs to farmers. The party wants to establish a rural regulation review panel to consider all regulations affecting farmers.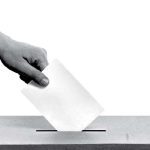 National wants to raise the Recognised Seasonal Employer (RSE) worker cap from 19,000 to 38,000 and create a path to residency. It plans to replace the 'one-size-fits-all' rules with local decision making and to focus on environmental protection of areas of high environmental value, along with improving stock exclusion rules.
The Green Party wants to regulate agricultural production by significantly reducing livestock numbers and reducing the proportion of land used for livestock. The Greens want regenerative practices in all areas of land use and food production and want to phase out synthetic nitrogen fertilisers, palm kernel expeller and other animal feeds.
The party wants to incorporate soil carbon, the health of biological soil systems and soil water within climate change response frameworks. They want to prohibit new factory farms, and phase out existing factory farming of animals, including feedlots, as well as limit the permissible journey length for transporting live farm animals.
'Standing Up for Rural New Zealand' is the catchphrase for the ACT Party. ACT wants split gas reporting tied to any emissions pricing to New Zealand's five main trading partners. It wants farmers to be able to offset all on-farm sequestration from their emissions' liability and be able to access emission-reducing technology. ACT also wants environmental standards to be based on science, to liberalise water storage requirements for farmers and for control of water resources to be with regional and local councils.
ACT wants the responsibility of managing, regulation, and verifying farm plans to be with regional councils or an approved third party. If farm plans are compliant, with no significant changes occurring on a property or within a specific period, no verification would be necessary. The party wants farm plans to have a consistent template, and existing plans, such as those provided by processors or industry bodies, could still be used. It wants regional councils to monitor environmental impacts of farming and stipulate that a decline in environmental standards must be detected before action is taken.
ACT would allow live animal exports and appoint people with practical animal handling and farming experience to the National Animal Welfare Advisory Committee. It wants to scrap significant natural areas and create a fund to support local government and communities protecting biodiversity. ACT would remove the cap on RSEs and simplify the accredited employer work visa scheme. It would repeal the ute tax, the six elements of the Arms Legislation Act, and introduce a new bill to replace the Arms Act 1983.
In its freshwater policy, Te Pati Maori wants to overturn the Crown's position that 'everyone owns water' to a position that acknowledges Maori proprietary, customary and decision-making rights and interests to freshwater. The Maori Party wants to develop a policy for how Maori rights and interests are implemented in freshwater management and allocation and also wants significant reform of the Resource Management Act to ensure Maori rights and interests in water are addressed.
Labour has introduced a raft of changes affecting the agricultural sector. These include banning live animal exports, introducing Green party leader James Shaw's Significant Natural Areas policy, bringing in a ute tax, and the introduction of the 2020 Arms Legislation Act. For immigration, Labour has the new residency scheme 'Green List' and is planning to introduce the accredited employer work visa scheme. There is also the proposed He Waka Eke Noa, the resource management reform and the Natural and Built Environment Bill, along with a new freshwater farm plan. Labour has also looked to centralise control of water resources through Three Waters and the Natural Environmental Standards regulations.
Who's who for agriculture
Those wanting to take over leadership of the agriculture sector after the election have varied backgrounds.
The National Party's agricultural team is made up of Rotorua MP Todd McClay, Southland MP Joseph Mooney, and Selwyn MP Nicola Grigg. McClay is in his fifth term as an MP, was Minister of Trade from 2015–17 and Minister of Revenue 2013–2015. McClay brought the bill before Parliament to prohibit the display of gang insignia in all government premises, schools and hospitals, which became law. Prior to NZ politics McClay was a diplomat and the Cook Islands and Niue ambassador to the European Union.
Mooney is a senior trial lawyer and in 2017 was appointed to the Crown Prosecution Panel for the Invercargill Crown Solicitor. He has also been appointed by the Court as a youth advocate.
Prior to politics Grigg worked as a radio journalist and was press secretary to former National Party leaders Sir Bill English and Simon Bridges.
The ACT Party's rural team is list MPs Mark Cameron and Nicole McKee, plus Andrew Hoggard. Cameron and Hoggard are both dairy farmers. Hoggard, a Massey University graduate in agricultural economics, stepped down as Federated Farmers president to represent the ACT party in this year's election.
McKee has worked in various positions within the firearms industry, including five years as a self-employed firearms safety consultant. She has also worked as a senior legal secretary.
Agricultural spokesperson for the Green Party is list MP Teanau Tuiono. He has a BA in Maori Studies and a law degree, though he chose not to be admitted to the Bar. In Pasifika communities Tuiono is involved in education and climate-change advocacy, while in Maori communities he is known for his indigenous rights activism.