Farming makes a perfect fit
Natasha Price - Waikato Dairy Trainee of the Year. By Elaine Fisher.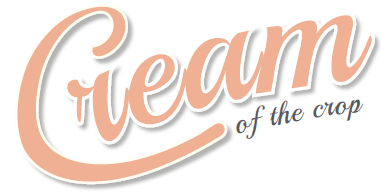 The Covid lockdown of 2020 set Natasha Price on a whole new career path.
"I had never considered a career in dairying until I spent lockdown helping my Dad on his Hauraki Plains farm," the 2023 Waikato Dairy Trainee of the Year says.
When the Covid pandemic hit, Natasha (24), who has a Bachelor of Science with a double major in zoology and ecology from Massey University, was considering her career options.
"I wanted to do something that involved science and animals but had not seriously thought of farming. I was naive to its career opportunities, and it was not recommended at school. My Dad's farm didn't have a lot of new technology; so I wasn't exposed to those possibilities."
As well as working onfarm she researched farming as a career on DairyNZ and Primary ITO's websites.
"I learned how people in the industry were doing cool things and wanted to be a part of that. The clear career progression and variety of day-to-day tasks were really compelling for me too.
"I was also pleasantly surprised by the large female presence in the industry and the scientific research that forms the basis of everything we do as farmers. These factors made farming seem like a pretty perfect fit for me. After almost two years working on a farm, I can still say what I love most about farming is hanging out with cows every day."
Today Natasha is a farm assistant/2IC for Paul and Kate Manion on their 108-hectare property at Kiwitahi, Morrinsville, milking 280 cows. She won $7750 in prizes and one merit award.
"I am lucky enough to work on a farm that uses a cow monitoring system for cow health and mating. Every day I see the benefits for staff and the cows and am eager to see how scientific technology in the dairy industry changes and evolves."
Describing herself as 'a bit of a nerd', Natasha says her life model is to never stop learning. To that end she is completing a New Zealand Apprenticeship in Agriculture with Primary ITO (level 3 and 4) and in 2020 completed the DairyNZ Go Dairy course.
Natasha's goals include an OE working in the agriculture sector; 50/50 sharemilking in New Zealand then an agriscience research role to give back to the industry. Another goal is to complete the Kellogg Rural Leadership Programme.
Entering the awards took Natasha out of her comfort zone but she enjoyed the experience.
"I want to say a huge thank you to everyone involved in the awards. They give up a lot of time to make them happen. Everyone is so helpful. It's really commendable."
Runner-up in the Dairy Trainee category was Lauren Randall who won $1950 in prizes and one merit award. Third place went to herd manager Kirwyn Ellis, winning $1250 in prizes.