Former vet takes manager title
Finja Philips - Auckland/Hauraki Dairy Manager of the Year. By Claire Ashton.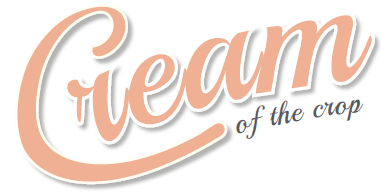 Former vet 27-year-old Finja Philips was named the 2023 Auckland/Hauraki Dairy Manager of the year and has won $7775 in prizes and two merit awards. Finja is farm manager on
Craig and Kathy Maxwell's 190-hectare Mangatawhiri system 3 farm, milking 452 cows.
Her employers, past-winners Amber and Fraser Carpenter are 50/50 sharemilkers on the farm and strongly encouraged Finja to enter.
"Amber was absolutely right – it was a really good learning experience. The awards are the dairy farm equivalent of continued professional development and why it is good to put yourself out there. I wanted to see what I could improve on; I love feedback and I want to know how I can be a better dairy farmer and operate better."
On her current farm she was attracted to the role as Fraser and Amber are progressive farmers and strive to be gold standard in all aspects. In her first year as farm manager, Finja was up for the challenge of split calving – something she says others may shy away from.
She also wanted to run a medium herd size of 450 to see if it was the right fit for her and her future endeavours of dairy farming and raising a family. Her husband Ryan is also a vet and is working to become a veterinarian specialist.
Finja says the farm's environmental practices reflect her environmental merit award win, as riparian planting, planting out wetlands, double fencing wires, responsible fertilising, and using technology to map out paddocks all play a part in solid environmental planning.
Technology definitely interests Finja, especially cow wearables and utilising that data for the benefit of the herd. As a vet in Canterbury, that technology Dairy was really taking off, and through her discussions with farmers who were using that data and technology, they were learning onfarm together.
"We could see that data and on a herd level there could be a real impact. So much preventative health care is from data."
"If you are feeding cows well, they will do everything else. Fundamentally as farmers we need to feed our cows well and they will perform like the athletes they are. If cows are fully fed with the right kind of feed, we can prevent down cows, lameness, and mastitis etcetera, as a cow that is fully fed has great immunity."
Finja says her Dad always said that if you feed your cows well they will do everything else, and she believes that a well-stocked feed reserve is essential to cow health, especially in drought-prone regions.
'It just got me fizzing about dairy'
Finja graduated with a BVSc Veterinary Science (Dist) at Massey University.
"At vet school you sometimes had oral exams which was a good background for presenting to the DIA judges. It's not until you test yourself that you grow. My husband and I have a saying; 'Get comfortable with being uncomfortable'."
"You had to really put in the work and hours to get that qualification, with the final year being all in-clinic and practical."
Relief milking jobs during university holidays kept Finja busy. After graduation, a large and busy mixed vetting practice in Canterbury was where she landed, and there was a high percentage of dairy-based work in the large region they serviced.
"It just got me fizzing about dairy. Because I was from a small dairy farm in the Waikato, moving to Canterbury really opened my eyes about the possibilities of change onfarm as Canterbury is a very progressive region."
In 1989 Finja's parents, Jens and Meike Schmidt emigrated from Germany to New Zealand, and she grew up on the family owned 200-cow dairy farm in Waitakaruru on the Hauraki Plains.
"From when I could walk, I was always Dad's little shadow in the shed, doing anything and everything. I would milk cows before and after school. Mum and Dad were always big believers in getting an education – and leaving home."
When her parents returned to Europe for holidays, from just 16 years old, Finja would run the farm. Of her siblings, a brother and sister, it is her sister who is into farming as well.
Feeding cows fully is a very European thing, and the first thing her dad did in 2000 onfarm at Waitakaruru was put in a feed pad – an early adopter of the concept for the district. At 60, Jens is still running the farm.
Finja wondered how being a vet would fit into her plans for raising a family and sees dairy farming as a better-suited career and family friendly option. The succession plan for the family farm and style of farming will look different from her parents' farming model, where Dad ran the farm and Mum raised children – and calves. Finja ponders that perhaps Dad will be the part timer who assists her onfarm, and they are having very healthy discussions around what the future farming style and system will look like – they may operate a once-a-day system while the kids are young, or they may need a full-time labour unit at some point.
"Where there is a will, there is a way, and I am very keen to pull this off. I love the life that we had as children and I want to be able to pass that on. It was such an outdoorsy rural upbringing and I want to be able to provide that for my family. And it makes me happy."
Finja is pleased that the other winner in their regional awards was a woman, as Rita Jeffrey won Dairy Trainee of the Year.
"It felt pretty cool to be up there together."
"It is great being role models as women and farmers – and to the industry – but we want to be really good stewards to the land as well."
Continued professional development is in Finja's future, as a certain amount is required to retain her veterinarian licence. A Mark and Measure course provided by Dairy NZ is something Finja is keen on, and also wants to do a course on ruminant nutrition.
"I like learning and studying as it engages my brain," Finja says.
Teaching onfarm staff has been rewarding too, and passing on knowledge she has gained so others may benefit is all part of paying back to those who have taught her.
Isidro Quilla Jr was named runner-up of the dairy manager category, and Teagan Gray placed third.