From the steppes of Mongolia
Caleb Spence - Bay of Plenty Dairy Trainee of the Year. Be Elaine Fisher.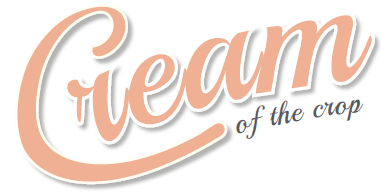 Cold winters in the Galatea Valley where 2023 Bay of Plenty Dairy Trainee of the Year Caleb Spence farms don't bother him – he's lived somewhere much colder – Mongolia.
"People often say how cold Galatea is, but I don't find it that cold after living in Mongolia for several years," Caleb says. The 23-year-old is 2IC for David and Corina Niven on their 115-hectare, 255-cow property at Galatea.
"We went there because my parents always wanted to go overseas for missions, and Dad wanted to use his veterinarian training to help other vets and farmers."
Caleb and his siblings were home-schooled while they lived in Mongolia where his father worked with a range of farm and pet animals.
"Horses are the most prized animal so there was a lot of horse work. We did live in a ger (yurt) for a few months but after that in a house. I was 13 when we went and 18 when we came back. Living in Mongolia certainly made me appreciate how fortunate we are in New Zealand."
Caleb intended to become a vet too, but when he wasn't accepted into the Massey degree course, took up casual work on a friend's dairy farm. "Then I was offered the job I have now." As 2IC he often has sole responsibility for the farm management when his employers are away and enjoys the challenge.
He is studying for his Level 3 Primary ITO qualification.
"My studies are going well. I have a good team of people training me which makes a big difference." Caleb, who says he is "much more practically minded", finds the combination of classroom and farm work a great way to learn. It was his employers who encouraged Caleb to enter the awards and as well as the top title he won $7250 in prizes and one merit award.
"Entering took me out of my comfort zone which is not a bad thing as that's often where you stretch and grow yourself.
"I'm grateful for the experience which was way better than I thought it would be. It gave me confidence in what I do know. Being fresh to the industry you can feel like you don't know much but the feedback from the judges showed I'm on the right path way which is very valuable."
Caleb, who is interested in new technology to help with farm management, would eventually like to own a farm and breed genetically sound animals that produce to the best of their abilities.
"I wish farmers received more recognition for their contribution to New Zealand and the economy. We often hear negative talk; however most farmers look after their land in a way that contributes positively to the environment and livestock."
Runner-up in the Dairy Trainee category was Keegan Blennerhasset and third was Fergus Hamilton.