'If you don't adapt, you fall through the gaps'
Kevin & Nicole Oppert - Central Plateau Share Farmers of the Year. By Sheryl Haitana.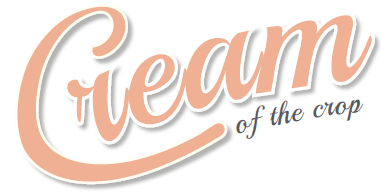 Kevin and Nicole Oppert decided to enter the Dairy Industry Awards to put a microscope across all aspects of their business.
"We wanted to really look into our business. We started our business when we were 24 and we were young and naïve and had some bad financial advice at the start. We are really proud of how far we have come," Kevin says.
This year's Central Plateau Share Farmers of the Year are contract-milking 560 cows for Roger and Amanda Garland in Taupo.
The couple, now both 30, say their budgeting skills and their ability to stick to a budget has improved over the years.
"We use Xero and Figured and are in constant communication with our accountants. We make sure we know where our money is going and one thing is budgeting properly to adjust to inflation and wages going up," Nicole says.
"So winning the Stretton & Co Business Performance Award was massive for us."
Those minimum wage rises and inflation have made the couple buckle down even more on their costs in the last year.
"It's definitely interesting times and the minimum wage rising has a huge impact. I can see the cost of living going up again and it makes me scared about our bottom line. But it's part of life and if you don't adapt you will fall through the gaps," Kevin says.
"We're young and versatile enough to adapt and fit into any future within the dairy industry."
Their farm owners have been supportive through the rise in farm working costs and increased their contract milking rate during the season.
Kevin and Nicole have a 10 year goal to get to farm ownership and are exploring opportunities to either go into an equity partnership on their current farm or go sharemilking. There is still a pathway to farm ownership, you just have to be more cunning on how you get there, Nicole says.
"We have vision and goals where we want to head. We still have one season left in our contract and we would love to be in an equity position coming out of this contract next season."
Their farm owners are giving them the opportunity to raise and keep 30 heifer calves this season and Nicole's parents, Paul and Rhonda Gamble, are going to match them as a way to further increase their equity position.
Paul and Rhonda have also offered to guarantee them if required when they take on more debt.
"Mum and Dad have always said they would back us. You want to strive to be the best you can and go as far as you can. When you have people behind you who believe in you it makes it so much easier."
Kevin and Nicole met as teenagers while attending St Peters College in Cambridge. Nicole grew up on dairy farms, her parents were sharemilkers in the South Waikato and now own their own farm at Tokoroa. She always had a passion for the animals, and after a brief stint hairdressing, working in retail and as an extra on Shortland Street, it was when she went to work for her parents as a farm assistant that she realised her passion was working onfarm.
"It's in the blood, I loved growing up on a dairy farm, I'm just an outdoors girl."
Kevin started working on the St Peters dairy farm while he was a boarder and went dairy farming straight out of school, including four years as a farm assistant and then three years as 2IC for Nicole's parents.
Kevin took on a job as farm manager then the couple got their first opportunity to be contract milkers in 2017, milking 600 cows.
After a rocky road employing staff for the first time they decided to downsize to contract milk 260 cows where they could run the farm by themselves. They then moved to their current role two years ago.
They love the farm they are on, it's a high System 4 operation, with in-shed feeding. They employ two full time staff to work alongside Kevin, with Nicole being the calf rearer and relief milker.
Nicole rears 500 calves every year and gets great comments and feedback on them. She takes great pride in growing the calves well and being able to get them off to the best start possible.
"I pride myself in hygiene whilst in the calves' sheds. I'm particular on who comes into the calves' pens and all boots must be cleaned prior to coming in. I use a probiotic to help with fast calf growths"
She feeds the calves once a day and usually weans at six or seven weeks once the calves reach 90kg.
It's all about eye for detail, making sure all the calves get the care and attention they need, she says.
"I absolutely love this part of farming, rearing the young stock to see them come back into the herd as nice quiet good-sized heifers."
They have built an optimistic team environment where everyone feels included, with open communication between the farm owner and employees. The couple upgraded their health and safety plan after the first round of judging in the Dairy Industry Awards and won the Honda Farm Safety, Health and Biosecurity Award.
"After going through the first round we felt it wasn't strong enough so we implemented ThinkSafe," Nicole says.
She says having the app on all their phones allows them to document all the policies and day-to-day farm events a lot easier.
Updating their health and safety is one example of how going through the judging process helps you grow in your business, she says.
The couple also won the Meridian Environmental Sustainability Award. The farm, which was converted from a drystock property, supplies Miraka. Sustainability is a big part of their business and winning that Merit Award was significant.
"We put a lot of time and effort into the presentation of our farm. We keep the farm and around the farm dairy tidy to a very high standard," Nicole says.
The farm owner has spent a lot of time and money on riparian planting and retiring hillsides so they maintain those areas.
"We are trying to get into the top 5% for the Te Ara Miraka farming excellence programme. So we were so stoked to win that award.
"Our nitrogen is low and we take pride in our water readings and actively monitoring soil moisture for irrigation. We see ourselves as caretakers to this land."
The future of farming is going to include more environmental regulation, which will simply be the next chapter of adaptation for NZ farmers, they say.
"We are aware of the challenges that are coming and we are not scared of them. NZ is striving to be clean and green, if we don't strive to do the same thing we fall behind.
"We have already farmed through a lot of the regulation changes coming into the industry and are young enough to adapt to what is coming."
The networking and contacts they've built through entering the awards has given them an introduction to even more like-minded people to bounce ideas off.
"Entering the awards you get a bigger network, instead of having one olive branch, you have four or five that you can talk to. Farming can be quite isolating so it's important to have those connections and be learning every day, if you're not, you're in the wrong industry.
"Personally, going through the awards, it's given me more confidence in what we are doing. In farming you can second guess yourself a lot, but this backs up what you are doing is right," Kevin says.
The couple had no expectations going into the awards but feel proud to have achieved this result.
They admit they are both competitive, even down to what merit awards were won. There is always a bit of banter out onfarm over what they are achieving either in milk production or calf weight targets.
"We drive each other to be better, learn new things and achieve more," Kevin says.
The couple have achieved record production on every farm in their first year.
"It's all about converting that feed into milk, I take pride in that, it's always a challenge in that first year on a new farm. We like to try and beat the previous production."
Their relationship with each other is a strength, Nicole says.
"We support each other's decisions, have the same goals for the future, work well together and both have the drive to run a successful business."
Their two children, Kaleb, 6, and Kaitlin, 4 are what push them to keep improving and succeeding in the industry. It's important to give their children a lifestyle living on the land, the couple say.
"The world is their oyster if they want it to be. They get to come home and run around on 170 hectares, be around animals and learn important life skills."
Runners-up – Buddhi Alankarage and Chamila Mudalige, Rotorua
Due to entrants withdrawing from the Share Farmer category, Central Plateau Share Farmer entrant scores were benchmarked against the national average, with data collated from the 10 other regions. This also means merit awards were awarded if the entrant achieved at the right level.