By Elaine Fisher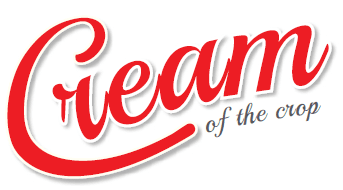 Not many 18-year-olds receive 60 job offers, and then interview prospective employers, but that's exactly what Edward Roskam has done.
"I put an advert on Facebook and 60 people offered me jobs which was pretty overwhelming," Edward says. And that was before he won the 2022 Waikato Dairy Trainee of the Year.
"I made a short list of 12 and visited them all over a weekend to decide where I wanted to work. I'm super interested in technology and the farm I have chosen is a system 3 to 4, with cup removers, automatic drafting and uses Allflex cow collars."
Edward, who left school at 16, is a farm assistant on his parents' JR Torrens Ltd 65-hectare property at Okauia, milking 230 cows. His next job is as 2IC on a 500-cow farm at Roto-o-Rangi near Cambridge.
Dairying was not the career his parents or teachers initially encouraged him to pursue, and it was a challenge to overcome the perception that he should attend university.
"I was one of the top students in class and getting good grades and the pressure to prove myself as a top student was getting too much for me. A lot of people were shocked that I left school."
Edward says perceptions are changing. "In recent years the push has been on to make farming more attractive for employees including with different milking routines and it's a viable career choice, especially given the demand for dairy products worldwide."
Edward hasn't stopped studying. He has completed PrimaryITO courses and is completing PrimaryITO Milk Quality 2, Dairy Farming Level 4, and studying towards a Land-based Training Certificate in Apiculture Level 3.
"I began beekeeping as a hobby, and I have three successful hives."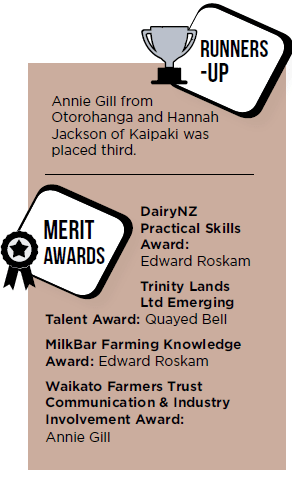 Edward used a drone for night calving watch. "It is a good time saver. It is awesome to start the day sitting at the breakfast table checking to see who has calved and plan who needs to go where and what breaks were needed."
Much as he loves technology, Edward also pays attention to the basics, which is among the reasons the farm has been grade-free with an average SCC of 75 for the 20-21 season.
"It's about being very hygienic, using teat spraying and selective dry cow treatment, and keeping an eye on the tanker docket to see when levels are rising. Cup removers ensure cows are milked out properly but not over milked. All-round animal health is a must too."
Edward comes from a strong dairying tradition. His grandmother, now 91, arrived in New Zealand from the Netherlands in 1954 and still lives on her family farm at Netherton. Edward is the fourth generation to farm on his mother's family property at Matamata.
"It was a really hard decision to leave the family farm this coming season. I appreciate the skills Dad has taught me and have become better at asking questions and suggesting new ways of doing things. It's time to spread my wings and to keep growing."