Words by: Kate Stewart, DairyNZ consulting officer, Southern Manawatu/Horowhenua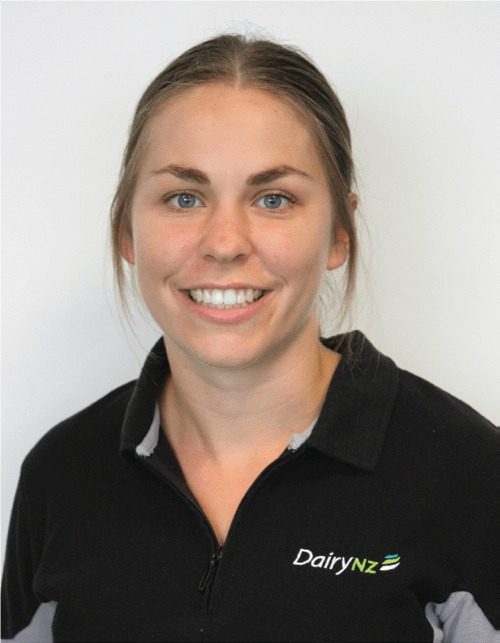 I know that many farmers are looking at drying off soon, but it is also a good idea to begin thinking and trialling tips and tricks for the next milking season. One tip is to adopt MaxT because it shortens milking times by as much as 30%, with no adverse effects on milk quality, production, or cow health.
What are the basic principles? MaxT stands for 'maximum milking time'. This is the maximum time cows should have cups on, when 80% of the cows are fully milked, and 20% of the slowest cows are still milking.
This is because MaxT defers milk to the next milking where it can be harvested more efficiently. Contrary to common myths, using this approach and leaving milk behind in the udder until the next milking has no negative effects on milk quality, milk production, or somatic cell counts (SCC).
As a result of implementing MaxT, farmers have achieved more cows per hour through the dairy, which helps to get people home earlier and cows in the paddock for longer.
How does it work? MaxT reduces or limits the time required to milk slow milking cows, and efficiently defers milk. MaxT time is calculated from the average milk yield (litres) being produced, with 80% of the cows being fully milked within this time.
New Zealand and Australian research has shown this doesn't affect milk production, SCC, or teat health, but it does speed up row or round times, getting people and cows out of the dairy earlier.
Implementing MaxT on-farm
Download the 'MilkSmart' application from your app store to calculate current and potential performance.
Calculate MaxT time using the app.
Take cups off when the MaxT time has been reached (or, if using automatic cup removers, set the maximum milk out time to the MaxT time).
Regularly monitor to ensure 20% of cows are being shortened.
Get the whole team on board – the incentive is that they spend less time in the dairy.
Benefits for staff and cows: Adopting MaxT is beneficial for people and cows. For staff, they spend less time in the farm dairy, it's easy to determine the end of milking, and provides consistent milking end times. It also provides an easy way to know what speed the platform needs to be going at.
Cows benefit from a better and more consistent routine in the dairy, less time in and around the dairy, and in a rotary every cow learns to exit every rotation.
Check out the MaxT concept video and find out more at dairynz.co.nz/maxt.