By Karen Trebilcock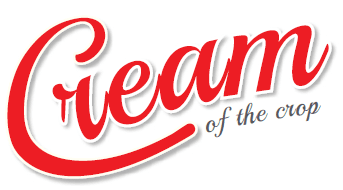 A diagnosis of carpal tunnel syndrome stopped Laura Murdoch entering the dairy industry after finishing high school.
Instead, the cow-mad 19-year-old started work in an office and completed diplomas in business, management and accounting at the same time, taking up a position as an accountant within the transport division of the Richardson Group in Invercargill.
However, eventually the pain in her wrists forced her to finally get them fixed.
Suddenly freed to work where she wanted to, in 2015 she started her own business relief milking and now is in her third season working full time for Chris Reilly on his 83-hectare, 250-cow Mokotua property near Invercargill.
He looks after paying the bills and she looks after the cows, the remaining responsibilities are then discussed and shared according to each other's workload and other commitments.
"He's now my relief milker," she laughed. "We get on really well. It works.
"We share similar goals and passions and the combined skill set and knowledge we hold, together with all the resources available to us, benefits the business, animals and ourselves." And although she still has the bookkeeping business she started in 2015, cows are Laura's passion.
"I was born a townie but I have always loved all animals and I seem to have a knack of bonding with cows. They call me Lou Lou the Cow Whisperer.
"I don't know what it is about them, but I just love cows. I can't explain the obsession. I'm just drawn to them.
"When I was 17, it was the first time I got to watch cows being milked and I just was amazed. I knew instantly that's what I wanted to do."
With the age barrier of 30 stopping her entering the trainee section of the Dairy Industry Awards back in 2018 when she started full-time dairying, her first attempt at the competition was also in the manager section.
"I still got into the top five although I ran out of time with the judging. I just couldn't say everything I wanted to fast enough."
Four years later the 38-year-old 2IC came up with the goods to win it this time.
She had another crack this year because she wanted unbiased feedback on her progression plans and to identify areas to upskill.
"I also entered because I wanted to prove to myself that I'm the best person for this job.
"This is a career milestone. It was on my bucket list."
And the win was also her birthday present to Chris who was turning 50 the same night as the awards dinner in Invercargill.
The 250 (peak milk) Friesian and Kiwicross cows are sitting put on a 28-day round at the end of March waiting until the rain starts falling again.
"We had too much rain in spring then when November came it kicked in the other way and has been dry ever since. They say it always balances out.
"We had such good conditions in early summer. I was hoping to really open the girls up this year but the weather conditions changed it from happening."
Making up the grass shortfall is several kilograms of supplementary feed per cow per day, a wheat-based pellet feed in the rotary as well as feeding out balage.
Although the dairy has automatic cup removers and teat sprayer, making it a one-person operation, Laura is a " keep it simple" person.
"I know my cows by udder without having to look at their tag numbers. I know when an udder looks different than it usually does so I know if one of the cows has mastitis before it gets to hit the vat. I don't need sensors to tell me that."
And her diligence shows with year-on-year grade-free certificates from Fonterra and an under 99,000 average SCC count for the 2020/2021 season (79,000).
Herd testing is four times a year making sure all the cows are performing.
"I have a passion for learning, progression and animal welfare, as well as excellent best-practices for farming in general," she said.
Neither Laura nor Chris like dropping off the bobby calves in the spring at the nearby works and last year they put a plan in place to, if not stop them having to do it, at least lessen the number of trips they have to make.
They ordered four LIC fresh sexed dairy straws a day for the first three weeks of AI for the top cows in the herd, Friesian for the rest and used short gestation Hereford on the low producing cows.
The following three weeks they used up their ordered 50 Speckle Park straws and some Wagyu and then Murray Gray bulls were run with the herd.
Their empty rate is slightly higher at 12.5% than their usual nine to 10%, but with such small numbers, a couple of cows can swing the percentage either way.
Part of the business plan to reduce bobby numbers is for Chris to move off farm and buy a smaller block where the resulting beef calves can be reared.
Moving onfarm to be closer to her girls, instead of driving in every day from her home in Invercargill, is Laura's future goal.
Laura managed to buy her house when she was 25, determined to break the idea of homeownership as a single person was an impossible dream.
"I love the idea of trying to be the best in anything I do," she says. "I'm extremely self-motivated. "I'll go the extra mile to achieve anything I set my mind to. I do not give up."