Taking a win for the team
Sam Dodd - Waikato Dairy Manager of the Year. By Claire Ashton.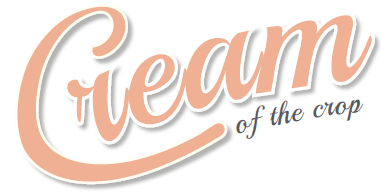 Sam Dodd is the 2023 Waikato Dairy Manager of the Year. The 26-year-old is the farm manager for Belinda Wilson, of Mangahana Farms on her well-presented system 3, 252-hectare Te Awamutu farm, milking 800 cows.
The whole team were there on the night and Sam says he couldn't have done it without them.
"I might be standing there but it is a win for everyone. It is such a big thing, I am nothing without my people, I can't do my job without my people, so this win is a reflection of them."
Mangahana is Maori for 'heat', and local entity Pūniu River Care supply native plants for a planting programme of riparian areas and wetlands. Sam and Belinda identified a new area recently, so a total of 3ha of suitable farmland will have been planted and retired to wetlands.
Nearby Mount Kakepuku provides a backdrop and recreational area, and a 'farm boat' and lake provide water-sport action for staff Fraser and part-timer Tessa (Belinda's daughter) when the farm lives up to its name in summer months.
Having to forgo events in the past when he was younger, Sam sees the value of fair staff rosters and allowing staff time off for social activities. He views this as part of overall staff health and mental well-being, so it is no surprise that Sam won the people and leadership award.
"There is nothing like creating good people. A sense of belonging and knowing you are being looked after is so important. You have to make farming desirable and do things for yourself 'outside the wire', and the more you take care of your personal life and have fun, the more enjoyable the job is."
Having had excellent relationships with employers, Sam remains in contact with them all, and wants to replicate those experiences with employees. While retaining good employees is a goal, he acknowledges that it can be about 'moving on and moving up' in the industry at times.
"I have been lucky to work with good people, and that has allowed me to get ahead in the industry as they have been very open; open-door, open-book and that has allowed me to learn and progress."
Career pathway
Taranaki with the Parrys was where Sam began farming, on a 350-cow System 5 farm, after leaving Polytech where he studied paramedicine for two years. After leaving the course, despite not having considered it before as a career, Sam went farming as he believes that farming caters to who he is, looking back at his schooling and education.
His background and upbringing touched on the dairy industry as his mother Joan (who sadly passed away during Sam's studies) came from a dairying family in Matamata, and Sam's father, Mark, has worked in the primary industry in a variety of key roles, and now acts as a farm consultant – including on Mangahana.
He admits he really came to the dairy industry 'green', which meant he wanted to learn everything he could from the owners. Sam initially had to overcome some 'fear factor' in that first herringbone shed, then progressed to covering the onfarm basics in just one season.
"I am a nice hybrid of everyone I have worked for."
His second farm was also in Taranaki where he was hired as a 2IC with the Joyces who were family farming friends. It was a similar-sized property, though operating under a system 2-3, was more pasture focused. There, his basic knowledge became fine-tuned.
"Things really changed for me there as I became more interested in the financial side of why you do things. In my first year with them I came third in the DIA Dairy Trainee category, and in the second year won trainee and placed second at nationals."
Sam was advised early regarding the awards that you are not in it to win it and that it is a great opportunity to figure out where you sit.
"I know what I know, and I don't know what I don't know, the awards are a great opportunity to figure out where you sit, and get free advice", he laughs. He relished the judging process too.
"You are always going to get something out of it because you are going to meet people who are on the same journey and at the same stage. I was very lucky in (placing) that first year, which encouraged me to believe I could do really well in the industry."
Sam acknowledges there were very good operators in the dairy farm manager category this year, and wanted at least a year under his belt as farm manager before he applied.
"As far as the farm manager role goes, I needed a good solid year first, when you hit a managers role things open up more in terms of responsibilities and requirements. I needed to understand where we are and what we are doing – and then see where we are going."
"When it comes to the budget, I am absolutely involved with it every month and we are seeing where it is going and making appropriate decisions with what is in front of us. The biggest change we have made is around N use."
Nboost and ProGib have been introduced on Mangahana to reduce usage of solid N over the last two years.
"Gibberellic acid (GA3) is good to use in low soil temperatures, which allows you to apply half of the N you usually would, which from an environmental perspective is a good reduction. And Nboost is used every second round and can be used on lucerne too. It's just finding ways to reduce the footprint, nitrogen is a huge overhead, so from a financial point of view by decreasing use it brings it down, the money saved can then go into places that need attention."
Another change Sam has implemented onfarm is around breeding. They used to tail off with Hereford bulls, however, the switch to Jersey bulls he initiated means a smaller calf, easier calving, and thus the cow has a better chance to cycle again without intervention. The main breeding herd of mixed breeds, use Friesian AB. The farm system is closed, and graziers only ever graze Mangahana cattle.
"Our service bulls have biosecurity clearance, and they have come from the same farm for the last 20 years."
This helps prevent any biosecurity issues onfarm. While there is an uncovered feed pad onfarm, and lucerne is used judiciously, Sam doesn't want the cows standing on concrete for longer than they have to and believes the cow should be in their natural environment, the paddock, for as long as they can.
Plans include professional development, which Belinda as farm owner totally supports. Whatever life throws at Sam he feels he can roll with it. Contract or sharemilking could be on the horizon, but it has to make sense, he doesn't want it just for the title and it is clear that the goal is work-life balance.
"Do the basics really well, make sure you get your ABC's right, and everything will take care of itself," concludes Sam, as he adheres to the K.I.S.S principles for life and work onfarm.
Matamata Farm Manager Sicelo Nene was runner-up in the dairy manager category and 2IC Sarah Fagg from Matamata placed third.